Podmass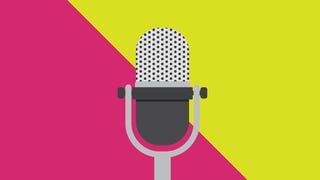 Podmass
In Podmass, The A.V. Club sifts through the ever-expanding world of podcasts and recommends the previous week's best episodes. Have your own favorite? Let us know in the comments or at podmass@avclub.com.
‪QUOTES OF THE WEEK
"The lowest point of [Entourage] was when Jamie-Lynn Sigler from The Sopranos was on the show and gave Turtle a handjob in one episode. When I've had family members die, I've felt less bad than I did during that episode." —Greg Proops, The Smartest Man In The World

"Nothin' in there but bones and feathers, boys." —John Ross Bowie, quoting a post-coital Don Johnson

"I think you're the most mild werewolf ever, is what it is. It's the full moon every four weeks." —Kyle Kinane on Dave Anthony's erratic beard-growing cycle, Walking The Room

"I gave up on elves. I did not give up on stripes." —Michael Ian Black on his relationship with Keebler cookies, Mike And Tom Eat Snacks

"[ABC's Revenge] plays out like The Count Of Monte Cristo for dumb people, with the cool parts taken out." —Dan Fienberg, Firewall & Iceberg

"One of my dreams is to tickle the jet engine of an American Airlines flight with one of my kites." —Seth Galifianakis on his life goals

"That's why my jokes are so fucking simple—it's so you know they're not true." —Lisa Lampanelli, WTF With Marc Maron

"The only riot I'm okay with is a zoot suit riot." —Julie Klausner, How Was Your Week?
NEW (TO US)
Freakonomics Radio
Like Michael Lewis' Moneyball, the 2005 book Freakonomics: A Rogue Economist Explores The Hidden Side Of Everything—by University of Chicago economist Steven Levitt and former New York Times journalist Stephen Dubner—was an unlikely hit, turning traditionally wonkish subject matter (baseball stats with the former, economic analysis with the latter) into a bestseller about finding hidden patterns in complex systems and questioning conventional wisdom. Dubner, with Levitt, continued the Freakonomics franchise—with another book, a blog, a movie, and in early 2010, Freakonomics Radio. The podcast continues to playfully examine economics and sociology, with subjects ranging from why earthquakes can't be predicted to the suicide rate being twice as high as the murder rate to whether Twitter users need to follow a lot of users to get followers.
The latest episode, The Folly Of Prediction, is a fine entry point for new listeners. Dubner examines, in layman's terms, prediction and its pitfalls, the gist being that supposed experts more or less suck at predicting the outcomes of the systems they're supposed to be experts in, such as financial markets, crop futures, and football games. The show examines each of these in some detail, but more than simply harping on failed predictions, it explores why these failures aren't surprising, given the prognosticators' real incentives. The show takes a break from depressingly complex systems and looks at Pandora and its ability to predict music listeners will like. Dubner recognizes that Pandora is very different from predicting geopolitical futures, but it's entertaining anyway.
---
OUTLIERS
CogKNITive
Prison psychologist Dr. Gemma is here to do two things: knit and talk about psychology. Recorded in her car, CogKNITive episodes start with an update on her current knitting project (and any problems or solutions she has encountered), then transitions into a rant about what's going on in the world of psychology. Not every episode merges the topics successfully, but episode 113 connects the roadblocks encountered while knitting a sock to the everyday worries that trouble most people. Does it sound strange? Yes, but Gemma's approach to solving her knitting problems and anxieties can actually help people cope with the usual stressors. (But a podcast focusing on her work as a prison psychologist would probably be pretty fascinating.)
---
THE BEST
The Apple Sisters #16: Boat Queen Week 4 Of 6
The Apple Sisters remains the most peculiar of the podcasts reviewed in Podmass, and not just because of its "radio show from 1943" conceit and ambition (a scripted show with a new song each week). As much as performers Kimmy Gatewood, Rebekka Johnson, and Sarah Lowe seem to prepare, The Apple Sisters thrives in its unscripted moments, when the women improvise or react to each other. That's what makes #16 enjoyable, and that means the "Boat Queen" story arc isn't necessarily important (though it has brought in a sting of great performers, including James Urbaniak this week). Maybe the future of The Apple Sisters lies in tossing out the script and just goofing around?
Best Show Gems: An In-Studio Appearance By Seth Galifianakis
The Hangover 2 might have driven it into the ground, but Zach Galifianakis' shtick of casually pledging allegiance to the likes of Gloria Estefan and Long John Silvers was both hilarious and helpful shorthand for his left-of-the-dial style. Well before Zach became the country's weirdo laureate, he was appearing on The Best Show, sometimes as himself, sometimes as his "twin brother" Seth from Wilkesboro, North Carolina. Here, Seth discusses a whirlwind trip through New York that introduced him to calamari and yogurt. He also dishes with "Saul Tompkins," a fellow twin living in the shadow of his showbiz brother. It's a Wurster-less Gem that still manages to feel like a solid Scharpling & Wurster bit, just with improvised lunacy in place of the running gags.
Comedy Bang Bang #123: No Scoop For You: Amy Poehler, Adam Pally, The Bangles
Three weeks ago, Parks And Recreation's Adam Scott, Harris Wittels, and Chelsea Peretti appeared on the most meta episode of Comedy Bang Bang ever, but Parks And Rec star Amy Poehler balances that lunacy with normalcy this week opposite Adam Pally (as hacky, thieving comic David Fiene) and The Bangles. Poehler and host Scott Aukerman have an easy rapport that comes from their long shared histories in the world of sketch comedy; Poehler's Upright Citizens Brigade sent a copy of their pilot to the Mr. Show office because they were fans, and they both have funny stories of working on shows for apathetic networks. The interview segment has some pretty funny moments—notably, Aukerman's interpretation of a song from Rent—and Poehler mentions that her character will be running for office in the upcoming season of Parks And Rec. Fiene shows up as a former (freeloading) UCB student with a predilection for rape scenes and stealing other comics' material (not to mention a Jackie Harvey-esque problem with names). The trio's freestyle rap battle is pretty great, and the Would You Rather? game even recovers from a slow start.
Hang Up And Listen: The Legal Sucker Punch Edition
For nearly a year, Washington Redskins owner Dan Snyder's frivolous defamation suit against sports writer Dave McKenna and Washington City Paper—McKenna's reporting of Snyder had been unkind, to say the least, but this is the piece that drew the suit—has been a cause célèbre in alt-press circles. Now that Snyder has abruptly dropped it, the HUAL crew brings McKenna on for a compelling post-mortem, though the reporter could probably stand to vary his obsessions now. The gang also discusses the bizarre Floyd Mayweather Jr.-Victor Ortiz fight, which ended in a sucker-punch knockout that did not endear Mayweather to fans. There's some smart speculation that Mayweather's interest in preserving his undefeated record motivates a lot of his decisions in and out of the ring, particularly his dodging of Manny Pacquiao. The show ends by reviving old arguments on the NCAA, prompted by a comprehensive piece in The Atlantic that they admire for its thorough reporting, if not for its lack of new information.
How Was Your Week? #28: "Sherry": Jackie Collins, Amy Schumer
Julie Klausner works hard to entertain this week, offering her impressions of Vogue editor Anna Wintour (who apparently sounds like Sharon Osbourne), Maya Angelou, and Bill Clinton, as well as a lovely rendition of "Music Of The Night." Klausner chats with comedian Amy Schumer about how a woman prepares for attack on Charlie Sheen's roast and the legalities of telling humiliating jokes on TV about a real-life person. Then Klausner sits down with Hollywood filth writer Jackie Collins, which probably won't appeal too much to non-fans, but people who watch the Real Housewives franchise should acquaint themselves with Collins.
The Mental Illness Happy Hour #26: Paula Newman
If a guest on The Mental Illness Happy Hour falls on the obscure side of the fame divide, odds are good they have a spectacular story to share. That was certainly true of projectionist/menace to society Greg Cheever, and it's true of Paula Newman, a part-time actress and voiceover artist who's also Gilmartin's meditation coach. In an accent that makes everything she says sound delightful and charming, Newman recounts the scars incurred by her father leaving her, literally, on her eighth birthday and how that led her to play manipulative games with men that sometimes veered into light S&M. She's equally candid talking about the physical pain that ruled her life for years and how she found her spiritual center with the help of meditation. The specifics of Newman's story—like the way both Back To The Future and a book on Hitler's consolidation of power changed her life for slightly different reasons—give it color and life, but the broad outlines ring refreshingly universal.
Mike And Tom Eat Snacks #35: Clif Bars
Claiming he uses them to "buff up" for auditions, Michael Ian Black joins MATES co-host Tom Cavanagh in reviewing several flavors of Clif Bar. Right away, the two home in on the Clif Bar's dual nature as both energy bar and semi-dessert: "We better either go nap or climb a mountain," Cavanagh says. This week's episode is unusually constructive, what with our hosts suggesting the guy on the Clif Bar wrapper "put on a darned climbing helmet already." The actual comedy side of things picks up, though, as the two get in their last-minute one-liners about the psychological profiles of such flavors as black cherry almond.
The Moth: Josh Axelrad: The Gold Watch
It doesn't take long this week for Josh Axelrad to sprint from New York City to a "shithole" riverboat casino in Gary, Indiana, from life as a blackjack hustler to life as an online-poker debtor. He's both chronologically and verbally jumpy for The Moth, and so much the better for it. As Axelrad recounts going broke, getting desperate, and falling behind on a book about his card-counting days, he refuses to let his story take on the settled feel of a fond memory neatly laid to rest. He leaves things as if he's still figuring out what's next after that ill-advised cash advance, giving his story a cliffhanger edge that's rare in even the consistently engrossing world of The Moth. There's no sigh of relief here, just a nervous but witty fellow running out of breath.
Nerdist #125: Tom Wilson
Sometimes it's the unlikely guests that deliver the best interviews, like Tom Wilson (Back To The Future's Biff Tannen), whose long, varied career provides plenty to discuss: his early days doing stand-up at the famed Comedy Store, where he watched Richard Pryor hone his craft and had an altercation with Sam Kinison; his pop art; and of course his most famous role. Wilson touches on working with Eric Stoltz in the Marty role for the first few months of BTTF (and how his Method acting got him canned) and how he hears from fans of the film every single day—and how, 25 years later, he's still unsure of how to react. It could be a Tom Green episode hangover, but this was this was easily one of the most enjoyable Nerdist podcasts ever.
Never Not Funny #916: John Ross Bowie
Jimmy Pardo has a knack for booking Never Not Funny guests that, while popular elsewhere, are relatively unknown in the NNF community, and focusing on their personal life and the more obscure or interesting aspects of their career. (See past guests Damien Fahey and Wil Anderson, for example.) While John Ross Bowie is best known as a recurring character on the now Emmy-nominated Big Bang Theory, Pardo and producer Matt Belknap instead praise his prolifically hilarious tweets and work in recent Ford commercials (with a Podmass favorite who kept his involvement quiet, and also has the initials PFT). Like Fahey and Anderson, Bowie is a game, affable guest with great comedic timing, and his story about Don Johnson is sure to make it on next season's opener. After Pardo vents about MLB's denial of Mets players to wear NYPD and NYFD hats on 9/11, the conversation takes a somber tone as they work out exactly why they treat such a tragedy like a bicycle accident. Things pick up quickly though, as Matt Belknap shares a gem of a Twitter conversation with a disgruntled, humorless band member, and the episode closes with Pardo yet again bonding with the guest over musical theater.
RISK! #228: Backlash
The latest episode of Kevin Allison's RISK! revolves around "backlash"—stories where people acted out, and comically paid the price. MythBusters' Adam Savage starts with a hilarious story about his "dark time with alcohol," a weeks-long drinking binge that accompanied his divorce and getting his show on the Discovery Channel. Savage's hangovers came at inopportune times, like outside the airport, where he vomited and quickly realized, "That wasn't the throw up that makes everything better." He also laments his clothing choices during the binge, namely his "Matrix coat": "It's not even one step removed from the Renaissance Fair." Saturday Night Live's Jenny Slate follows with tales about, among other things, her actions at temple that resulted in another girl hocking a loogie in her face. But some of the episode's funniest moments come from Sklarbro Country's Sklar Brothers, although the backlash theme isn't as obvious. They recall a particularly bad show they headlined and walked out on, only to have to go back inside—and face the crowd that hated them as it filed out—to find their parents.
[pagebreak]
Sklarbro Country #60: Bring The Raw Bone: Rob McElhenney, Jason Nash
Sklarbro Country seldom delves into the personal lives of guests, but listeners accidentally get an inside glimpse into the private realm of It's Always Sunny In Philadelphia creator/star Rob McElhenney as he recounts his weakness for the actresses who play the show's "Sweet Dee" (he dated the woman who played her in the pilot and married Kaitlin Olson, the actress who plays her in the series), recounts his struggle to quit smoking without compromising his writerly process, and regales the brothers with a story of trying to reason with his attackers after getting jumped by four dudes. McElhenney is particularly smart and incisive when he talks about how his massive weight gain for the new season of It's Always Sunny In Philadelphia (he gained 50-plus pounds) aligns nicely with the show's deconstruction and subversion of the sitcom genre. The self-effacing McElhenney sees himself as a not-particularly-funny man wise enough to surround himself with funny people, but the entirety of his existence—including his appearance here—suggests strongly otherwise.
Sound Opinions: #303 Bootsy Collins
Bootsy Collins' freaky, funky reputation precedes him wherever he goes, but for this interview he proves to be a surprisingly lucid, insightful interviewee. As a pivotal sideman for James Brown and George Clinton, Collins is uniquely qualified to give an insider's account on the history of funk. And he doesn't disappoint, telling great stories about the day he realized that James Brown was crazy and embracing Clinton's psychedelic stage outfits, in part, because they reminded him of growing up poor and always wearing mismatched clothes.
Stuff You Missed In History Class: The Freedom Rides: Nashville Steps Up
Last week, Sarah Dowdey and Deblina Chakraborty promised the drama of the Freedom Rides would remain intense this second week, and sure enough, the activists meet with disturbing resistance. Having been sold on the cause, the international press surrounds the riders on the bus as it crosses through the most conservative states in the South. But as state police escorts drop away, so do the prouder aspects of modern civilization: Bus stations overflow with seething racists, who are sadly just intelligent enough to drag the press out of the buses first before beating them unconscious. While such broad unrest and violence no longer occurs in America, the tension remains. Dowdey and Chakraborty never preach, but address the hatred with a calm intelligence that makes such comparisons between then and now easy to make. With actor Barry Pepper having just won an Emmy for his portrayal of Bobby Kennedy, listeners might find it interesting to know that while Kennedy supported the freedom riders, he practically begged them stop. Thankfully the movement's momentum prevented that.
Stuff You Missed In History Class: Not Ned: Bushrangers In Later Years
In the first part of "Not Ned" last week, Sarah Dowdey and Deblina Chakraborty covered the earliest of Australia's outlaw bushrangers, and this week, Brave Ben Hall bridges the gap from the original bushrangers to the second generation. The son of two convicts, Hall initially followed a legitimate life as a hard-working, Catholic family man. But two wrongful arrests apparently broke his spirit: After Hall spent weeks in jail, he discovered his property destroyed, his farm stock starved, and his wife and son gone. With nothing left, he started his own gang that ruled the countryside until martial law was declared. That actually spawned the next generation of bushrangers, though it meant a bloody end to the Hall gang. Bushrangers only get less cheery from there, but this is just as fascinating as last week's episode—there's less cannibalism, but still lots of people being set on fire. Hollywood is missing out by focusing on American outlaws.
Stuff You Should Know: How The Moon Works
Josh Clark and Chuck Bryant get a bit distracted early on wondering if the moon is too boring a destination to discuss, but eventually they get to the good stuff. Recent discoveries have theorized that water crystals may be buried in moon dust, which means building that swinging '60s moon base might not be such a bad idea. Perhaps even more inspiring is the new geological theory that the moon was created when another planet smashed into Baby Earth, and that the moon is a spherical collection of run-off from the impact. The implication not only means there are chunks of Earth up there, but chunks of the moon down here, and, obviously, chunks of the edge of the universe all over the place. Stuff You Should Know makes it all about as exciting as a grey lump of silence can be.
Stuff You Should Know: How Acne Works
All visible skin is dead? What?! There's a valuable lesson on what the dermis actually is at the top of this episode, so before anyone even gets to breaking down the causes of acne, listeners can learn how we absorb water and what the hell that word at the edge of your vocabulary (subcutaneous) means. "Teenagers have lots of sebum" is the entendre that segues into pimples themselves, which can haunt a person from cradle to grave. It also turns out every age of human existence has a different kind of acne ascribed to it because of the different stages of hormonal development. Every variant of skin breakouts is covered, from rosacea to gin blossoms, along with the physics and technique of pimple-popping. (Josh Clark and Chuck Bryant ponder what makes people love popping zits so much and out their wives as poppers.) The hosts are right, by the way: Do not do a Google image search for rosacea.
Uhh Yeah Dude #289
Seth Romatelli and Jonathan Larroquette mark National Courtesy Month this week with an episode that's often more dense and useful than it is comic, ambitiously covering subjects ranging from crop prices to airport security to new studies about memory. And why must there be a story about the time one of our hosts "shit the shower"? ("That's when you call your grandmother.") Still, UYD's strange playfulness shines through in the end, especially as the two riff about how hurricanes can cause pumpkin shortages and suggest that droughts be named like tropical storms.
Walking The Room #69: Kyle Kinane And The Outhouse Gentleman
This being a podcast by two guys who make great comedy out of interrupting and talking over each other, Kyle Kinane may be the first-ever Walking The Room guest to use the phrase "sorry for interrupting." But even if he isn't constantly jumping into Greg Behrendt and Dave Anthony's back-and-forth, Kinane still gets the conversation into some moments worthy of both WTR and the killer new stand-up he's been touring recently. When Behrendt and Anthony start riffing on an old news story about a guy hiding in an outhouse latrine, Kinane latches onto their passing reference to the culprit as a "gentleman," and the three are off on a scatological race through monocles, top hats, and tuxedo wetsuits. Not to make it all about the gross stuff, but Kinane and his hosts are similarly inspired when they debate what a performer should do if a bird shits in his mouth.
WTF With Marc Maron #211: Lisa Lampanelli
The theme running through WTF of late is the "You intimidated me"/"No, you intimidated me" conversation—and that's a bit shocking coming from brassy, ballsy insult comic Lisa "The Queen Of Mean" Lampanelli. Given some of the things Lampanelli says onstage about other people (which come from a place of love, she tells Marc Maron), she voices a surprising amount of insecurity—the least of which involves her worries that the WTF host and other "smart" comedians like Louis C.K. dismiss her acerbic jokes as populist hackery. She's smarter than she gives herself credit for, as some of the finest moments of this session at the Cat Ranch find Lampanelli and Maron dissecting the nature of insults and their place in comedy, a topic that prompts a good deal of self-examination from both parties.
---
THE REST
The Adam Carolla Show
The week in Ace, in order of descending interest: Carolla diehards will  appreciate an unsentimental, impromptu memorial for Jimmy Kimmel's Uncle Frank with roast master general Jeff Ross, who also gives a behind-the-scenes report from Comedy Central's Charlie Sheen roast. X's John Doe is the all-interview show of the week. It's a must-hear for fans of the band, but skippable if Doe's name doesn't ring a bell. Carolla and Alison Rosen—both longtime fans—pick his brain about his creative and personal relationships with bandmate Exene Cervenka. Doe reflects on the group's bad habits, commercial peaks, strategic missteps, and life after punk. With a gruff voice and amiable presence, Bryan Callen—star of MMA drama The Warrior and MTV's supernatural drama Death Valley—muses about the mental and physical makeup of athletes, actors, and true tough guys. Grantland writer Jonah Keri gets less spotlight time than Ace's astute analysis of the Mayweather-Ortiz fight and a sponsored round of Theoretical Road Trip, so the episode's keeper bit is Carolla and Larry Miller's explanation of why awards show hosts stink up the stage. When Internet producers Shaycarl and Kassem G appear, as always, Carolla is interested in how the guests got to their high-profile position—not so much about what they've done since they arrived.
The Best Show On WFMU 
Best Show fans have heard this episode before: Tom Scharpling obsessing about the dark arts, yelling at associate producer Mike, a call from Jon Wurster mixed in with calls from listeners who only got in because of the ban on the regular callers. That's not a bad thing, but this week's show was pretty typical. Wurster (as Matthew Tompkins) unveiling the fall lineup for the Shout! Network had some great show ideas: a program where people whip each other with objects like the Shroud Of Turin, Kate Plus Eight Plus Eight starring Kate Gosselin and the Octomom, and Game Of Thrones, which is basketball played with toilet bowls.
The Bugle #166g: Offal Edinburgher 
While listeners patiently await the return of English Smurf John Oliver from his non-existent movie world tour, this episode fills the gap with more clips from Andy Zaltzman and Oliver's Edinburgh Fringe show. The guest for this set was God (who is apparently British), and the duo skip asking Him about the meaning of life in favor of making high-quality dick and fart jokes. While less topical than a regular episode, listeners are unlikely to be able to tell the difference in quality here.
Culture Gabfest: Feel The Burn Edition
No one can combine above-it-all arrogance with total cluelessness quite like Stephen Metcalf, who likens the neo-noir thriller Drive to a graphic novel (which he dismisses entirely as a form), doesn't know who Carey Mulligan is (or Nicolas Winding Refn, for that matter), and believes you could "throw a dart" at Netflix and find a movie just like it. Yeah, good luck with that. Other segments examine the retooled machinery of Two And A Half Men and guest Seth Stevenson's conversion experience at Burning Man.
Doug Loves Movies: Dan Gabriel, Robert Duchaine, And Matt Belknap
An in-studio recording, two well-behaved guests, and a Leonard Maltin game created and run by producer Matt Belknap: Sounds like the recipe for a low-key, low-stakes episode of DLM, which is exactly what's offered here. Dan Gabriel and Robert Duchaine of the Best Medicine podcast are probably unfamiliar to most listeners, and while they're game and good-natured, they don't do much to distinguish themselves. There's absolutely nothing offensive about this episode, but not much of note, either.
Doug Loves Movies: Deb DiGiovanni, Gareth Evans, And Ben Wheatley
At first it seems like this episode, recorded live at the Toronto International Film Festival (Doug Benson doesn't like calling it TIFF), is going to be tortuous: Midnight Madness-selected directors Gareth Evans (The Raid) and Ben Wheatley (Kill List) clearly have no idea what's going on and apparently little interest, answering most of Benson's introductory questions with terse, one-sentence answers, forcing the host to scramble to keep the momentum up. But once the games start—Build-A-Title and The Leonard Maltin Game—the two directors come alive, especially the sardonic Wheatley, whose competitive side comes out during the Len Maltin Game to humorous/slightly obnoxious effect. Comedian Deb DiGiovanni contributes a very distinctive laugh, but not much else, to the proceedings.
Firewall & Iceberg, #93: Emmys, 2 Broke Girls, New Girl, The Playboy Club & More
In a pre-Emmys 'cast, Alan Sepinwall and Dan Fienberg expertly and accurately handicap the awards. Skip ahead to 42:00 for a rundown of some of the more promising—albeit uneven—new shows from a lackluster fall season, including Fox's Zooey Deschanel vehicle New Girl. New business concluded, the hosts resume gushing about Breaking Bad (last week's high-body-count episode, "Bug"), and the meticulous critique enhances one of the season's better installments.
Firewall & Iceberg, #94: Emmys, Person Of Interest, Prime Suspect & More
Sepinwall and Fienberg give a postmortem for the "meh" Emmys, lamenting the soft science behind questionable decisions and reveling in well-deserved wins. On the way to another Breaking Bad rave-up, the hosts rush through some new shows like they're taking a shortcut through a bad neighborhood. On the way, they deal some lumps to Fox talent show The X Factor, ABC drama Revenge, ABC's much-maligned Charlie's Angels reboot, and NBC it-girl sitcom Whitney. They watch them so you don't have to.
Nerdist #124: Tom Green
Considering his groundbreaking MTV show, battle with testicular cancer, and even his appearance on Celebrity Apprentice, Tom Green has the potential to be a great interview. Too bad this appearance on Nerdist feels like the kind of generic interview you'd hear on some morning zoo show—just without the fart noises and movie-snippet sound effects co-host Jonah Ray has frequently joked about putting in the show. The hour includes constant plugs for Green's upcoming stand-up show, a ticket giveaway, and discussion about Canada and its relationship to the U.S. Cue fart noise.
Pop Culture Happy Hour: The Barbecue Smackdown And Other Local Interests
This Stephen Thompson-free episode starts with a segment on microculture specific to places the participants have lived, but it gets, as they admit themselves, pretty parochial over a discussion of regional styles of barbecue, and which states do it best. Which makes it a good pairing for the second segment, on pop culture (mostly films) that make drool-worthy use of food. But both segments are pretty list-driven and superficial; it's fun to play will-they-mention-this bingo (Babette's Feast? Check. Like Water For Chocolate? Check. Tampopo? No? Really?), but neither topic ever gets as colorful or conceptual as it potentially should have.
RadioLab Shorts: Loop The Loop 
Jad Abumrad and Robert Krulwich look into the early days of aviation to learn about one of the most famous men of the 20th century—and why he's been almost completely forgotten today. This 15-minute segment on stunt pilot Lincoln Beachey—who lives on today mainly as a jump-rope chant the two play throughout the short—doesn't stray too far from the usual biographical format, telling the story of the man's life efficiently, but it reintroduces a fascinating daredevil to listeners and conveys just a bit of the awe Americans of the era felt at watching men conquer the skies. (Also worth checking out: this lengthy essay by This American Life's Ira Glass on what makes RadioLab work so well.)
The Smartest Man In The World: Tacos
Greg Proops' latest podcast takes on the demise of Entourage as well as Kurt Douglas, the Tea Party debate, and the death penalty, but his smaller asides are the most entertaining, particularly his history of the Wahlberg family, his breakdown of Billy Wilder movies, and his Wolf Blitzer impression. If there's a weakness, again, it's that the digression-filled format wears out over the course of 80 minutes, though Proops' sharp wit and, in the case of the death penalty, his fiery conviction, buoy the episode.
The Sound Of Young America: George R. R. Martin
Game Of Thrones and fantasy fans will love John Hodgman's interview with writer George R.R. Martin. Obviously a fan himself, Hodgman almost demands answers to questions like how a person creates an entire religion and what it's like for fantasy writers to meet their fans at conferences. Those who have never watched Game Of Thrones nor read a Martin book may feel not so much left out as elbowed aside.
The Sound Of Young America: Simon Reynolds
Simon Reynolds, author of Retromania: Pop Culture's Addiction To Its Own Past, talks with Jesse Thorn about the history of "retro" in pop culture, going back to the beginnings of rock music. In short: Every genre of music has ripped off a prior genre. The discussion may not be incredibly enlightening, but it has some great music, and it's fun to pick up on influences in popular music you may have missed.
Who Charted? #42: 12.5 Cups Of Summah: Todd Barry
The success of each episode of Who Charted? generally depends on how talkative and forthcoming the guest is. Although Todd Barry is one of the best comedians working today, the low-energy comic can hardly be described as "talkative" or "forthcoming." This is one of the rare instances where hosts Howard Kremer and Kulap Vilaysack have to carry the conversation over the course of the episode. Fortunately, the co-hosts are in a position to do all the heavy lifting because they have good chemistry, but it makes for a rather unremarkable episode.
WTF With Marc Maron #210: Brendon Walsh
Marc Maron decided somewhere down the line that comedian Brandon Walsh was the second coming of Neal Cassady, a crazy rock 'n' roll rebel living on the edge and giving a defiant middle finger to corrupt authority. The problem is that Walsh can't really live up to Maron's romanticized image of him, no matter how much Maron prods him to recount tales of his prankish misadventures. He's agreeable enough, but there's an unbridgeable gulf between the real Walsh and the crazy, larger-than-life character Maron wants him to be.