Podmass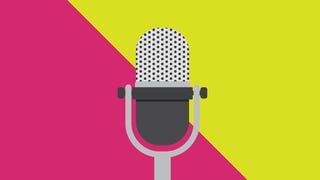 Podmass
In Podmass, The A.V. Club sifts through the ever-expanding world of podcasts and recommends the previous week's best episodes. Have your own favorite? Let us know in the comments or at podmass@avclub.com.
‪QUOTES OF THE WEEK
"If we split up, we should do it now, while I'm still fuckable." —Annabelle Gurwitch, contemplating divorce from husband Jeff Kahn, WTF With Marc Maron

"Fuck Don Henley. The Eagles are nothing but the country Monkees of the '70s." —Mojo Nixon, WTF With Marc Maron

"Gordon Ramsay's 'Eat Up' In The Air As We Know It Disney's Pixar Presents The Incredibles Mission Impossible 4 Brought To You By iPod Morgan Spurlock's Super High Me everybody go fuck yourself." —Pete Holmes' "Build A Title" guess, Doug Loves Movies

"Now we all compete for who had the worst childhood, and that's a great thing." —Erin Whitehead on the comforts of the entertainment industry, The Mental Illness Happy Hour

"I actually had a breakthrough, if I could share with you, with the woman I'm seeing now. It was an honest moment. I said, 'I like to see you smile more than I like to see you cry.' Isn't that touching?"—Marc Maron, WTF With Marc Maron

"It's kind of hard to play tennis after you've amputated someone's limbs and fried them up in front of them and then you've dined them together." —Werner Herzog (Paul F. Tompkins), Comedy Bang Bang

"There were a couple plays that were helmet-to-helmet hits, and [broadcaster Matt] Millen said, 'I don't think that was helmet-to-helmet.' Then they show the replay, you see the helmets smacking, they show a replay of the guy's helmet and it has a smack on it, the other kid's helmet falls off, the helmet writes a tell-all autobiography saying 'I was helmet-to-helmet,' and Millen doesn't say anything. He just says, 'I like that tough hitting." —Mike Pesca, Hang Up And Listen

"Our generation is the first generation of girlfriends wasting their 20s watching someone play videogames." —Dave Shumka, Stop Podcasting Yourself

"This started with a children's toy. That's how sad this is." —Dave Anthony, after the talk veers from stuffed animals into a graphic description of Greg Behrendt's flaccid penis, Walking The Room
NEW (TO US)
Green Room Radio
Podmass covers or has covered so many comedian chat shows that another one seems redundant, but comedian Vilmos' Green Room Radio stays away from the alt-comedy scene to focus on the less heralded comics who make a living on the road. They share stories from the road, anecdotes about their best and worst gigs, advice on making a living in comedy, and tangential, often anti-Hollywood rants about show-business. Vilmos comes off as vulnerable and flawed when he fumbles through a question or takes a backseat in the conversation, but he has an uncanny ability to recover from a mistake. When he manages to get a word in, he has wisdom to share. In fact, Green Room Radio could use more of him, because he has 20 years' experience in stand-up, but he has at least two other podcasts for that. The sound quality ranges from clean-yet-hollow to distant like a conference call, but as with any comedy podcast, a bunch of guys who get paid to talk for a living can be entertaining enough to overcome the technical shortcomings.
The most recent episode with Mike Marino is typical for Green Room Radio, as Marino is a lesser-known comic, the show sounds like a phone call, and an initially flummoxed Vilmos turns it around to pull great stories out of his guest. Marino sounds uncharacteristically positive (for a comedian, at least) as he discusses making plenty of money on the road in the "middle of the country" and never complains about "giving it away for free" on Twitter or his own podcast. Marino comes off as a bit of a braggart, but would-be comedians can glean useful information from his stories about his early days doing shows for sandwiches, selling merch of all kinds, and getting into a fight over signing a woman's breast. Every episode of Green Room Radio has interesting stories from funny people; if nothing else, it's an alternative to the New York/LA/UCB comedy axis that has grown so dominant. [AJ]
OUTLIERS
Dream Tweet
The premise is simple and effective: Host Jonathan Corbett (no, not John Corbett of Northern Exposure/Applebee's fame) quickly reads three tweets from a celebrity, and two contestants guess who wrote them in order to win $5. It's the kind of game that challenges contestants' pop-culture knowledge while requiring them not to know much at all. The competition's speed keeps listeners engaged, and it also whips the contestants into a frenzy, resulting in off-the-wall guesses and some smack-talk. At around 15 minutes, the episodes don't stick around long enough for Corbett's fake radio voice and "I'm just being a bitch" catchphrase to get annoying, and his random non-sequiturs are funny. Episode #5: Family Guy V. Guy features Family Guy writer John Viener and comedian Josh Haness in a one-sided battle for supremacy, as well as the strangest segue from Corbett, "Freddie Mercury, dead from AIDS at 42." [AJ]
---
THE BEST
The Bugle: Best Of 2011 Parts 1 and 2
With only a couple Bugle episodes left, Andy Zaltzman wraps up the last full year of the show at the Times with two "best of" episodes. Part one focuses almost exclusively on the world figures who were deposed or killed in 2011, including both fuckulogies of the year and a surprisingly modest amount of Silvio Berlusconi. Part two basically recaps the royal wedding, London riots, and coverage of the News Of The World phone-tapping scandal that may have gotten The Bugle canceled in the first place. For fans of the show, this is a fond recap with segments that really do represent the best. For new listeners, this is a perfect introduction to The Bugle as it effectively features everything the show did in 2011. These are the perfect episodes to start listening to in anticipation of whatever will happen to The Bugle in 2012—or nice ones to say farewell. [AJ]
Bullseye: The A.V. Club, Dan Deacon, Downton Abbey, and Chris Lilley
The Sound Of Young America has relaunched as Bullseye for 2012, retaining Jesse Thorn's low-key, friendly interviews with actors, comics, musicians, and other artists, but reformatted as more of a digest to make it friendlier to public radio. In this week's episode, Thorn chats with Hugh Bonneville, Dan Stevens, and Joanne Froggatt of the PBS drama Downton Abbey about all those costume changes. In a discussion with Summer Heights High creator Chris Lilley about his new show Angry Boys, Thorn gets to the root of what's so fascinating about Angry Boys' female characters (all played by Lilley). Bullseye also includes several smaller segments (which used to be TSOYA standalone episodes), including a regular weekly discussion with the A.V. Club staff regarding what's good in pop culture this week. Sadly, this precludes Bullseye from receiving coverage in Podmass from here on out, but we wanted to give the new-and-improved show a recommendation and Jesse Thorn our best wishes. [CZ]
Comedy Bang Bang #138: Ghost Protocol: Andy Richter, Paul F. Tompkins
Andy Richter is one of Comedy Bang Bang's reliably enjoyable guests, and when paired with Paul F. Tompkins, captain of the Comedy Bang Bang Players, the chances of a bad episode are virtually nil. Richter is always game for CBB's silliness, and Tompkins reprises his Werner Herzog character to hilarious effect. Upon meeting Richter, he says, "Of course I know who you are. It's a pleasure to meet you, Andy, I'm a very great fan of your work… Are you with me that nature is the worst and that we must destroy it?" The conversation twists through understandably bizarre territory, from Herzog saying he wrote the first draft of Mission Impossible: Ghost Protocol ("a movie about protocols involving ghosts"), to a discussion of where ghosts come from, to Martin Luther King Jr., time-traveling dinosaur-puncher. Aukerman also debuts a new version of Borat, (Johnny) Carson Borat, to go with Internet Borat. It's a suitably funny and convivial way for Comedy Bang Bang to begin the year. [KR]
Doug Loves Movies: Pete Holmes, Chelsea Peretti, and Nick Kroll guest
In the past, Doug Loves Movies has both benefited (the "12 Guests Of Christmas" episodes) and suffered (the interminable Cap City Comedy Club outings a couple months back) without its usual pre-Comedy Bang Bang time limit; but this road episode recorded in Burbank takes full advantage of its 100-minute runtime, making for one of the show's most enjoyable episodes. Much of that is due to the guests reacting to an apparently low-energy crowd: A motor-mouthed Pete Holmes—who seems to be competing with TJ Miller over who can derail the show more in a single episode—takes up most of the oxygen in the room, while Nick Kroll's bemused attitude and ongoing riff on Alan Rickman's "milk voice" and Chelsea Peretti's more subdued but cutting contributions complement Holmes' manic demeanor. For once, the three guests' unfamiliarity with the games turns out to be an advantage: Without the clock ticking, Doug Benson lets his guests fumble through a particularly terrible—but funny—Build-A-Title outing, and their comical ineptness at the Leonard Maltin Game makes the winning guess all the sweeter. It's an unusual, unwieldy episode, but engaging from beginning to end. [GK]
Hang Up And Listen: The New Year's On Ice Edition
After dropping their second "call-in" show during the holiday break, the HUAL crew ring in the New Year with an episode that's unusually long but not unreasonably so, given the coming NFL playoffs, the defense-free barnburners in college football bowl games, and a particularly exciting (and controversial) NHL Winter Classic. The last segment may be the strongest, mostly because they bring on the always-entertaining Greg Wyshynski of Yahoo!'s "Puck Daddy" blog, who addresses the conspiracy theory that the referees made dubious late-game calls in an effort to extend the game to overtime. Though Wyshynski remains skeptical, he's completely convinced that NHL refs make calls like that one routinely. The football segments are wide-ranging, but full of lively discussion, too, on topics such as the questionable virtue of high-scoring college games, the dumb conservative strategy of playing for a field goal, and the astounding awfulness of awful, awful announcers like Matt Millen. [ST]
Judge John Hodgman: The Carry On Carryings-On
As disputes go, the one in this episode is minor to nonexistent: As a matter of principle—as opposed to being personally aggrieved—Lisa does not approve of her 5-foot-1 sister Blair relying on others to help her stow her carry-on luggage on flights and believes she should instead check the luggage. But Judge Hodgman, who rightly condemns the monsters who abuse the overhead compartments (and their fellow passengers), takes the case to an elevated plane. (Pun unfortunately intended.) For him, the struggle of the 99-percenters in economy class to jam their oversized bags in a space close to their seats is an ugly exercise in social Darwinism. While he admires Blair's "Pollyanna-ish" faith in the altruism of strangers, he can't bring himself to share it. For his part, he's perfectly happy to check his bags, pop a Xanax, drink some whiskey, and remove himself from the fray (and likely consciousness). [ST]
Never Not Funny: #1004 Taking Risks With Tig Notaro
Disparate personalities have rarely converged as well as on episode #1004, as Jimmy Pardo's punchy hyperactivity is pacified by Tig Notaro's quizzical, low-key reactions to his faux-bully shtick. The contrast deepens when the two delve into their unique lifestyles, most hilariously when Notaro sheepishly admits to frequenting a vegan macrobiotic restaurant whose pretentious formalities confuse even its own employees, while Pardo gleefully recounts a recent trip to McDonald's. As much fun as the two have playing adversaries, the highlight of the episode comes when Pardo and Notaro bond over of the endearing quirks of children, the proclivities of Notaro's Mormon assistant, and a wonderfully silly bit to close the episode—something that's becoming commonplace among guests from the Earwolf Network. [SM]
Sklarbro Country #75 New Year's Extravaganza: Chris Cox, Jason Nash, James Adomian
The Sklar Brothers have played around with the format of one of the tightest podcasts in the business plenty of times, getting all touchy-feely with sensitive gentleman podcasters Marc Maron and Paul Gilmartin, and devoting an entire episode to impressionist and writer Chris Cox. But the brothers have never broken from tradition as radically or as enjoyably as they do on their New Year's Eve Extravaganza. Rather than relegate fan-favorite calls from resident impressionists Cox, Jason Nash, and James Adomian to the end of the episode, the Sklars devote the entire show to the trio's crazy cavalcade of over-the-top characters, from Bruce Jenner and Sam Elliott to Tiger Woods and a wise-cracking Bryant Gumbel. It's a riotous free-for-all as one fan favorite after another mixes it up with the podcast's wild assortment of athletes, celebrities, and all-around nutjobs. In less agile hands, an episode like this could come across as overly crowded, even incoherent. Instead, it radiates joyful anarchy. Sklarbro Country ends 2011 on a very high note: This could be its funniest episode to date. [NR]
Stuff You Missed In History Class: Unearthed In 2011: Part 2
The second of the two "Unearthed" episodes surpasses the first (which wasn't recapped due to the holidays, but isn't essential for part two). Newcomers shouldn't get the wrong impression; while SYMIHC loves to unearth strange historical events, this year-end news wrap-up is a rare collection of topical revelations that differs structurally from typical episodes. But it's a good setup for newcomers, as no topic tests patience or gets beaten into the ground. Blackbeard's ship, The Queen Anne's Revenge, was officially verified last year, ending decades of speculation and exciting hosts Sarah Dowdey and Deblina Chakraborty. From there they barrel through the world's oldest winery, cave art, and some decent listener emails. What sets this episode apart is that the hosts, usually confined to bouncing their perspectives off of dusty research tomes, actively comment on news outlets like CNN. This nicely complements their natural ability to make historical figures into compelling characters. [DT]
Stuff You Missed In History Class: W.C. Minor: Madness, Murder And A Dictionary (Part 1)
Dr. W.C. Minor was one of the most prolific contributors to the very first Oxford English Dictionary, and researched word meanings for editor Dr. James Murray. Why should this be even remotely listenable? Because the two men never met, but the excitement of the dictionary's release compelled Murray to track down Minor. The circumstances that follow are so strange that it's tempting to spoil them here, but suffice to say that Minor had as much in common with a Batman villain as he did a stuffy British scholar. The hosts understand the importance in the details of the strange man, and take care to break this story into two parts, spending most of this episode describing Minor's life as a boy and a young man. This episode is also especially short, under 20 minutes, and while the recent "Unearthed" episodes made great appetizers for the show, this episode is like a shot of caffeine whose effect leaves your head throbbing for a follow-up dose. In a good way. [DT]
WTF With Marc Maron #240: Annabelle Gurwitch and Jeff Kahn
By their own admission, writers, performers, and neurotics Annabelle Gurwitch and Jeff Kahn are "ambivalent to negative" about the concept of marriage, but that somehow didn't prevent them from a) getting married, b) writing a book about marriage called You Say Tomato, I Say Shut Up: A Love Story, and c) stopping by the Cat Ranch to talk about marriage, their courtship, and their professional lives together. The discussion that follows suggests maybe getting married wasn't necessarily the wisest decision for either party. Gurwitch and Kahn are refreshingly, even perversely blunt about the pragmatic realities of their lives together. Kahn concedes that he began courting Gurwitch while she was still married to someone else, while Gurwitch is brazenly open about the conflict and competition that fuels both their personal and professional partnership. Like so many episodes of WTF, this thrives on tension, prickliness, and awkwardness, but in a good way. Gurwitch and Kahn are the first married couple to do WTF, so it makes sense the podcast would treat marriage the way it does everything else: with brutal honesty, unrelenting intensity, and a complete lack of sentimentality. It's not "fun" per se, but good lord is it compelling, in a trainwreck sort of way. [NR]
WTF With Marc Maron #241: Mojo Nixon, Jonah Ray, Maronzio Vance, Steve Mazan, Jim Earl, Eddie Pepitone
Occasionally, the buildup to the headlining guest in Marc Maron's live shows takes too long, but the "young bitterness" of the comics appearing prior to a screaming, hyperactive Mojo Nixon provide a nice setup. Maron chats with Steve Mazan about his dream to get on Letterman (and patiently doesn't reveal his battle with cancer until well into the discussion), Maronzio Vance talks about bombing on Def Comedy Jam and the downsides of appearing on Last Comic Standing, and Nerdist's Jonah Ray provides a rather endearing account of a cute fart. Then psychobilly musician Nixon erupts onto the stage, singing filthy songs that bring the audience to hysterics. Jim Earl brings down the crowd a bit with some wry, humorous obituaries, but Eddie Pepitone gets everyone ramped up again with more screaming—his observations on freezing grapes are even more enjoyable than Nixon's song "Wall Street Can Suck My Dick." [CZ]
You Made It Weird #12: Anthony Jeselnik
Pete Holmes and Anthony Jeselnik have antithetical personas. Holmes is the gentle giant of comedy, a consummate mensch whose basic decency and curiosity about human nature comes through in every episode of You Made It Weird. Jeselnik, in sharp contrast, has rapidly emerged as the Satanic prince of stand-up, a black-hearted joke-slinger with a ferocious and unstoppable will to power. Offstage, however, the two share an awful lot in common. They're both nice guys fascinated and a little bit wary of the nearly monstrous egos comedians must possess simply to get onstage and risk humiliation in front of strangers, let alone dominate and control a crowd. Holmes begins the podcast by apologizing a little for some of the podcast's more narcissistic or grandiose statements—in a typical bit of banter, Jeselnik compares the mental armor he sports onstage to Iron Man's costume—but there's something refreshing, even liberating, hearing comedians discuss the excesses of the ego so openly. [NR]
---
THE REST
The Best Show On WFMU 
Tom Scharpling kicks off the New Year on an ostensibly positive note—he vows to stop reading comments on websites that talk about him (ahem)—so why does he sound so sad? The show's second hour hovers in a dark place, with Scharpling glumly looking back at a year that was especially dispiriting, and taking occasional tangents to (hilariously) read Aleister Crowley or mock the overly effusive praise of Louie (and sound jealous in the process). At times, Scharpling almost sounds like a DJ from a movie (Talk Radio?) who's about to crack up on the air—genuinely hurt, at least until some of Crowley's incantations pick him up. [JD]
Freakonomics: Why Is "I Don't Know" So Hard To Say?
In this week's episode, hosts Stephen Dubner and Steven Levitt answer "freak-uently" asked questions from listeners, but the answers for all the questions are anecdotal and not based on anything other than Dubner's and Levitt's observations. Other topics (besides the titular one) include the hosts' irrational fears and what the world would look like if economists ran it. [MM]
How Was Your Week? "Tommy Mattola For Nothing" 
How has Julie Klausner never talked about Guy Fieri before? Of all the television personalities she's mocked in the past, the bleach-headed Food Network star seems like the perfect recurring punchline. He gets his this week, and singer-songwriter and former Soul Coughing frontman Mike Doughty stops by to talk about his memoir, The Book Of Drugs. A lot of addiction talk follows, from how great the drugs were when they worked to the fallacy of "rock bottom." [JD]
Nerdist #155: Tim Minchin
Recorded in London when Chris Hardwick was visiting to film the most recent Nerdist TV special, this conversation with musical comedian Tim Minchin gets off to a slow start, mainly due to Minchin's dry demeanor. But Hardwick does his best to liven the conversation, and Minchin has an interesting explanation about how performers' careers evolve differently in Australia and the States. There's also a performance at the end of the episode to sate fans and give those who don't know Minchin a taste of his performance style. [MG]
RISK! #311: Damaged Goods
As the final show of 2011, this episode takes RISK! out of the year with a whimper. Most of the stories here just aren't that exciting; they're not bad, but they're not particularly funny, shocking, sad, or risk-taking. Skip ahead to the last segment, which features Drew Prohaska, whose story about his younger brother—and how he thinks he may be responsible for some of his delinquent behavior—salvages an otherwise boring episode. [MM]
The Smartest Guy In The World: Tracheas
In the final episode of the year, taped in Greg Proops' homebase of San Francisco, Proops eschews his usual topical rants in favor of memories of life in San Francisco (including a particularly funny earthquake anecdote) and some year-end reflections (including a great rant against Dominique Strauss-Kahn). Being a recap episode, it's not essential, but Proops' caustic takedown of corrections submitted by commenters is pretty funny. [MG]
Stop Podcasting Yourself  #198: Dan Werb
This week's retro-steeped Stop Podcasting Yourself walks to the '80s and back, with stops in Russia, Vancouver, a swingers' club, and Riverwood. You'll chuckle for at least an hour if you can follow a cascading conversation about the Rocky movies, the Björk-Goldie connection, Back To The Future, the Ting Tings, and history's biggest pro-wrestling bellies. A brief discussion of Skyrim is strictly for the uninitiated, and the week's "Overheard" segment is weak. But Dan Werb of Canadian electro-pop band Woodhands joins in an overdue discussion about whether rock bands bear a responsibility to their name's semiotic properties. [DXF]
Stuff You Should Know: Coffee: The World's Drug Of Choice
The title alludes to Josh Clark and Chunk Bryan's indecision about whether this episode is about coffee as a historical topic or a drug to be analyzed and critiqued. As usual, the red flag for an iffy episode flies near the beginning when the hosts talk about a "really good article" they read to research the podcast, without really describing the best parts of said article. For the uninitiated, what tends to follow on Stuff You Should Know is very few facts and lots of opinion. Do you really want to know if Bryant "dances with his goat"? Probably not, but it's part of a five-minute tangent about the weirdness of Ethiopian culture. [DT]
Stuff You Should Know: What Happens In The Brain During An Orgasm?
Josh Clark and Chuck Bryant often try to appeal to as broad a crowd as possible, and here they do their best to ease into what could be a filthy, filthy episode. But filthy it is not. After much context and hand-wringing, they address the myths and science on the matter, fighting against the dual tides of "this is funny" and "this is hard science." Suddenly, all listeners get is alternating dialogue between the hosts about how funny it is to say "glans" and how many nerve endings are in the human brain. Many details are lost in laughs and nervous speculation, and it's unclear what's intended to be an articulation of research and what's meant to be a dick joke. [DT]
Who Charted? #57: Boogie Jams: David Wain
The highlight of this episode occurs in the show's introduction, when Howard Kremer characterizes the movie The Help as one giant delivery system for a poop joke. But the episode never quite gets off the ground, even when David Wain shows up, mainly due to his seemingly being torn between doing a bit or having a genuine conversation. The episode might have been more memorable if Wain committed to one or the other. [MS]