Podmass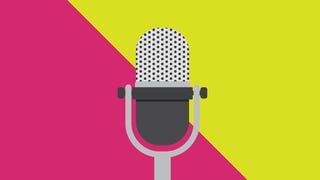 Podmass
In Podmass, The A.V. Club sifts through the ever-expanding world of podcasts and recommends the previous week's best episodes. Have your own favorite? Let us know in the comments or at podmass@avclub.com.
QUOTES OF THE WEEK
"Did he get that at the You-Gotta-Be-Shittin'-Me Store?"—Paul Gilmartin to Lia McCord, after hearing her abusive father beat her with a belt embossed with the words "Jesus Loves You," Mental Illness Happy Hour

"I get tired of public radio sometimes. I want a little fuck talk." —Peter Sagal, The Moth

"Scharlette Holdman didn't just get the idea of calling a chicken as a witness in a murder case out of the blue." —Ira Glass, This American Life

"I don't know how I got on Saturday Night Live. I don't do characters, I don't do impressions, and I guess they were just looking for somebody tall." —Kevin Nealon, Comedy Bang Bang

"How can they be upset? They both have such great bread." —Marc Maron on the troubles between India and Pakistan, WTF With Marc Maron

"Dexter has decided to put his major plan into motion by blogging, and he's actually going through an investigation wondering when someone is going to respond to his blog post. That's not the Dexter I signed on to watch." —Dan Fienberg, Firewall & Iceberg

"It's like you have Boring Tourette's." —Anthony Jeselnik to Jeff Garlin, Doug Loves Movies

"The original length of a quarter wasn't 'however long it took for an average man to grow frost on his whiskers.'" —Mike Pesca listing the regrettable fake erroneous statements he's made about the Canadian Football League, Hang Up And Listen

"[Vancouver] had every reason to riot when they lost the Stanley Cup. I detest all sports teams from Boston. I think the only proper [thing to do], when you lose ignominiously to Boston when you should have won, is to burn your town to the ground and start over—'cause Boston is an unsupportable miasma of guys named Doug and Ken." —Greg Proops, The Smartest Man In The World

"'The Dollar Menu Dickens.' That's what they call me. I didn't come up with that name." —Tom Scharpling, The Best Show On WFMU

"Helloooo, soda!" —Overheard, Stop Podcasting Yourself

"I watched my Oprah appearance yesterday, so I can cast no stones." —Greg Behrendt, in the middle of a rant about men's fashion, Walking The Room

"It's not so much that [The Muppets] snuck past my defenses as it kind of was grandfathered in. Because when I watched [the Muppets] with my family and I was a very young boy, of course it was before life had beaten all the joy and hope out of me. So it felt, watching this thing, very familiar. Like, I kept hearing this voice saying 'The calls are coming from inside your heart.'" —Glen Weldon, Pop Culture Happy Hour
NEW (TO US)
You Made It Weird 
Students of comedy are living in a golden age. Never before have folks looking for penetrating insight into the craft of comedy had so many resources. If Marc Maron's WTF contemplates the black cosmic void at the heart of stand-up comedy, You Made It Weird, the terrific new Nerdist podcast hosted by comedian, writer, and cartoonist Pete Holmes, explores infinite shades of grey. You Made It Weird's premise involves asking guests questions that reveal some unexpected side to their personality.
As a podcaster, Holmes possesses two great strengths: niceness and curiosity. Holmes' questions invariably come from a place of affection and curiosity; he's endlessly fascinated by the art form of comedy and the curious souls who make it their life. Holmes' conversation with friend T.J Miller revealed a deep, spiritual, and searching psyche behind the cartoonish persona. Holmes' podcast with Jim Gaffigan doesn't go quite as deep, but it provides fascinating insight into Gaffigan's creative process, personality, and the long, arduous process that developed Gaffigan's fabled "inner voice." Like many comedians, Gaffigan went through phases of channeling or imitating other comics, though he has such a strong voice that it's hard to imagine him doing a watered-down version of Maron's shtick or trotting out wacky characters, as he apparently did as a young comic. You Made It Weird ends with a compelling discussion of faith between the proudly Catholic Gaffigan and Holmes—who used to strongly identify as a Christian before entering a period of doubt and questioning—that ends prematurely when Gaffigan's ride comes to pick him up. This leaves plenty left to talk about for a repeat visit; like the best podcasts, You Made It Weird leaves listeners hungry for more. [NR]
G/O Media may get a commission
The Dork Forest
One of the biggest problems with podcasts hosted by L.A. comedians is that they only seem to ever talk to other comedians. Jackie Kashian, on the other hand, talks to anyone who can carry a conversation about something interesting for an hour. Every episode of The Dork Forest features at least one guest who is a "dork" about something—that can range from the obvious (comic books, video games) to the unexpected (ghosts, self-help books, and makeup). Kashian is a dork about dorks, and her enthusiasm and charm gets to the root of the guest's dorkiness, even if they don't seem to get to it until minute 50. Even when she hosts L.A. comedians, they don't just talk about comedy; Paul F. Tompkins, for instance, discussed his well-known passion for nice clothes. Kashian announces the guest's dorkdom at the start of the show, so it's easy to skip one if it isn't interesting.
Recently Kashian has set up shop at the Acme Comedy Company in Minneapolis, doing interviews as part of the club's 20th anniversary. Episode 85 has Tim Slagle talking about building FM transmitters to broadcast his stereo throughout his house, and in episode 78, Tim Harmston professes his love for the Green Bay Packers. The back-to-back interviews leave Kashian a little punchy, but the guests are professional talkers with an abundance of love for the subject matter, so these episodes don't disappoint. [AJ]
---
OUTLIERS
The Dice Tower
Hosts Tom Vasel and Eric Summerer present news and reviews of tabletop games, from old favorites to obscure foreign imports. Considering Vasel has determined the purchasing order of properties needed to win every Monopoly game, it's safe to assume he's an expert. The reviews are quick yet dense, providing more information than the casual listener might be able to absorb, along with a healthy dose of personal opinion. Vasel's opinion is king, and he often declares the reviews of his contributors to be flat-out wrong. To wit: Episode 235 features a heavy-handed editorial about the morality of playing as Nazis in World War II games, and the importance of playing for the right reasons. The show lightens up toward the end, as the contributors talk about their favorite paper-and-pencil games. That's The Dice Tower in a nutshell: eccentric, entertaining hosts and a wide variety of games. [AJ]
---
THE BEST
The Best Show On WFMU
After weeks of endless heave-hos, the first few calls on this week's Best Show are pretty friendly. The first caller actually gets to say goodbye and hang up, and then Jen Kirkman calls up to talk about her airport troubles. It's easy to think that maybe things are going smoothly for once—Scharpling might stay in a good mood, AP Mike might screen out the bad calls—but then the snoozers call, and Scharpling is forced to enlist the regular callers to "right the ship." Jason from Huntsville steps up to the plate, setting the stage for another confrontation between Scharpling and an underage caller. Vance the Puppet shows up, Philly Boy Roy calls in about his trip to England, and Scharpling keeps it all together throughout the whole beautiful mess. [JD]
The Bugle #174: Britain's Back Baby!  
This week's episode is mostly fan service to loyal listeners. John Oliver announces that he is accepting applications to be the next despot of any country who needs one, and really most countries could do worse. Andy Zaltzman's highlight for the episode is a quick reference to Justin Bieber's potential appearance at The Hague in 2030. They also bash Top Gear's Jeremy Clarkson for suggesting protestors be shot, though the vitriol feels out of place for The Bugle. The episode ends with another look at a Bugle favorite, the Badonkadonk tank, and what people who viewed the Amazon listing also checked out (wolf urine, Zubaz pants, and a testicle self-examination model). The in-jokes may alienate Bugle newbies, but even they should be laughing by the time the hosts get to the wolf urine. [AJ]
Firewall & Iceberg Podcast #105: State Of Play, Appropriate Adult, Bag Of Bones & More
If you're an Anglophile with space on your DVR who ultimately found Luther disappointing, this is the week to tune in to Firewall & Iceberg. Dan Fienberg and Alan Sepinwall praise some must-see Brit shows, but aren't as entertained by American productions. They still spin inspired commentary about the potential alt-narrative overlap between the Disney Channel's Phineas & Ferb and AMC's adaptation of Stephen King's Bag Of Bones. The second half is a heady dive into the mail bag, which inspires Lost talk, Dexter's unsurprising twist, Saturday Night Live's similarly lackluster season, The Walking Dead's flat characters, and Boardwalk Empire's limited dramatic possibilities in light of its historical setting. [DXF]
Freakonomics Radio: Weird Recycling: Clever Ways Not To Waste Your Waste
Freakonomics seems to have shortened its format, slicing its airtime in half to 30 minutes, give or take, in recent episodes. Usually that's fine, but this week's episode deserves more, as host Stephen Dubner barely scratches the surface of his topics. Even so, this week's subjects are fascinating, as he discusses large-scale re-appropriation: American chicken companies shipping chicken feet to China, where there's a seemingly bottomless demand for them; a company that repurposes "medical waste"—essentially old beds and unused, expired scalpels and other surgical equipment—for use in other countries; and a company that repurposes depleted uranium from power plants—which is usually stored in away in secure areas—for use in other power plants. But because Dubner has less time, the topics don't feel like they're really explored, almost prompting more questions than answers. [MM]
Hang Up And Listen: The Billionaire BCS Edition
It's Bowl season in college football, which means time for the annual garment-rending over who gets to play in the National Championship Game. This season's controversy over the tight race between Alabama (which already lost to No. 1 LSU) and Oklahoma State (which lost to a much less seasoned Iowa State in overtime) doesn't upset the HUAL crew much, particularly guest Bryan Curtis, who calls himself a BCS defender (#slatepitches). Curtis makes a good point: If one-loss teams are to complain about not playing for the title, they shouldn't have lost a game. Elsewhere, the gang splits over Bob Costas' halftime rant over excessive celebrations, with Stefan Fatsis allowing a more generous interpretation of Costas' Andy Rooney impression than his colleagues. The show also experiments with prognosticating Sports Illustrated's Sportsman Of The Year award before discovering that none of them had it right, yet all are mostly pleased with the joint award given to Duke coach Mike Krzyzewski and Tennessee coach Pat Summitt. Of the "Afterball" segments, Mike Pesca's list of fake apologies for erroneous statements made about the Canadian Football League is an epic delight. [ST]
How Was Your Week? #39: "Horror-curious": Nick Kroll and Gabe Liedman
Is there some sort of personal point system that Julie Klausner uses for every episode of How Was Your Week? Does she have a checklist that reminds her to say that somebody is a "garbage person," or that they're "made of snakes"? Because, seriously, those insults never get old, and she utilizes them well this week. Also, listeners find out that Klausner went to the same Hebrew school as fellow funny person Nick Kroll, and she has the sweetest conversation with Gabe Liedman about keeping the mummified penis of Jeffrey Dahmer in a shoebox. [JD]
Judge John Hodgman #43: Triple Word Scorn
Followers of Judge Hodgman on Twitter will know him as a word freak: His Scrabble sessions with his wife have become something akin to live-tweeting domestic bliss. So he's the last person likely to be sympathetic toward a dispute based in the new-fangled world of online word games, where users are free to look up words or simply plug in different combinations of letters until they're finally recognized as legit. Jesse and Jessica—names that cause a brief "Who's On First?" routine among them, the judge, and Bailiff Jesse Thorn—come to Hodgman with a dispute where Jessica has successfully entered a word without knowing its meaning, and Jesse believes she's cheating. The judge does a little joking around, but the episode is mostly valuable as a defense of live, physical-world Scrabble, where the art of bluffing (and calling bluffs) on words that may or may not be words is an important and sublimely rewarding part of the game. [ST]
The Mental Illness Happy Hour #37: Lia McCord
This week's Mental Illness Happy Hour begins with host Paul Gilmartin reading off an informal, anonymous Mentalpod.com survey from a college student, something he should do more often, as he's able to make it as empathetic and engaging as his actual interviews. The main event, guest Lia McCord, has a backstory that threatens to overwhelm the show's soul-searching thrust: She ended up in a Bangladeshi prison after a desperate attempt to smuggle heroin, but managed to secure a pardon after serving just a few years of a life sentence. This obviously makes for a lot of exposition, but doesn't prevent McCord and Gilmartin from examining the nightmarish details of her abusive childhood. Parts of it—and not the prison bits—are as harsh and heroically honest as this podcast gets, making up for the potential distraction of McCord's brief criminal career. [SG]
The Moth: Chicago GrandSLAM: Part 2: Into The Wild
This week's episode comprises the second half of the January 2011 Moth competition the podcast aired last week. Again, this means a much longer-than-usual episode, but the "Into The Wild" theme brings out plenty of variety to justify the length. Lawrence Kerns perfectly embodies the pointedly articulate dad roping his daughters into his dorky projects, but right after that comes Louie Mingione embodying the mildly sleazy, unattached bro. ("I got a few more scratches from her engagement ring… if you know what I mean.") As host Peter Sagal says, it does turn into an "After Dark" Moth, thanks largely to ex-cop Lisa Nigro's still-a-cop mouth and Byron Flitsch's tale about entering a shower contest. The profanity is indeed delightful, but it only enhances Moth storytellers' gift for pinpointing scary and thrilling moments of personal transformation. [SG]
Nerdist #147: Jimmy Pardo
Jimmy Pardo makes his first visit to Nerdist, delving into how he came to be one of the first comedians to make the leap into podcasting and tracing the career path that led him to Never Not Funny, including Comedy Death Ray, Running Your Trap, and hosting The Match Game. Pardo and Chris Hardwick's friendship goes back years, and the familiarity shows in their breezy rapport. There's also some genuine emotion when Hardwick and Pardo discuss their sobriety and the suicide of Andrew Koenig, Pardo's brother-in-law and Never Not Funny producer. [MG]
Pop Culture Happy Hour: Muppets, Nostalgia, And Finding Common Ground
This week, the usual foursome reviews The Muppets, with united enthusiasm: Stephen Thompson says he squeed all the way through it, with "flappity Kermit arms" a-waving, and he describes it as "made entirely out of love and felt." But Linda Holmes expands the review into an interesting discussion of what do to with characters once their creator is gone, and they question what the movie is trying to accomplish, getting input from producer Mike Katzif on how younger viewers might see it. Then they talk about holiday-friendly common-ground entertainment that everyone in the family can at least grudgingly tolerate. Much like our AVQA list on the topic, their list touches on party games (Glen Weldon on Celebrity or Charades: "It's like somebody made a game out of that moment when you first walk into a party and all eyes turn toward you and judge you") and other blandly unobjectionable entertainment, but they also suggest making your own entertainment by objecting, whether that means group bitching about ubiquitous pop culture, ritualistically mocking the Thanksgiving parade on TV, or as Thompson suggests, "selecting and brutalizing an absent pariah." [TR]
Sklarbro Country #71: Sklarbros And Sklarhos: Tom Segura, Chris Cox
Comedian Tom Segura made an indelible impression on the Sklar Brothers when he drunkenly told them they should start their own podcast. That would have registered as excellent, even career-changing advice if Sklarbro Country hadn't been going for many months at that point. Thankfully the Sklars are famously nice guys, so that faux pas doesn't prevent them from inviting Segura onto the show. That said, episode 72 gets off to an uncharacteristically defensive start, with the brothers sheepishly responding to listeners apoplectic over factual errors from a previous episode. It doesn't take long for them to regain their footing, though, as they discuss why the naked female flesh isn't enough to support a topless female basketball league, read a listener email from a member of The Knack, and contemplate the folly of Billy Corgan trying to start his own wrestling league. The Sklars are funny, but they're also philosophical and even moving when they discuss the role sports plays in their lives. Things wrap up nicely with a visit from fan favorite Sam Elliott (Chris Cox), who stops by with some politically incorrect comments about the NBA lockout and how it might affect its sibling league, the WNBA. [NR]
The Smartest Man In The World: Crackers
Greg Proops recorded this episode in Canada, so he kicks things off by riffing on Canadian football and the Vancouver Stanley Cup riots. Things get funnier from there, particularly his story about being attacked by a bird and a riff on controversial Toronto mayor Rob Ford and his response to the Occupy Wall Street protests. But the highlight of the episode is a hilarious, extended deconstruction of a teen magazine, especially a feature on Justin Bieber. Proops' sharp observational skills hit a fever pitch, but Proops is also smart enough to let the absurdity of the magazine speak for itself when the situation calls for it. [MG]
The Sound Of Young America: Carrie Fisher 
The daughter of Eddie Fisher and Debbie Reynolds, Carrie Fisher was famous from the minute she was born, and here she tantalizingly uses that experience for insight on the struggles of Michael Jackson and the Kardashians. With a past that includes drug addiction, bipolar disorder, body-image issues, and shock treatments, the actress and writer has led a turbulent life, but she still comes off as humorous and self-effacing. Here, she talks about how her role in Star Wars started as "a goof," her troubled but loving relationship with her father, and why she let one-time stepmother Elizabeth Taylor push her into a swimming pool. [CZ]
Stuff You Missed In History Class: The Empress Of Austria And Her Cult of Beauty
Better known as Sissi, Empress Elizabeth of Austria was known for her beauty and her nonconformist personality. Sarah Dowdey and Deblina Chakraborty describe each event in her life through the lens of her willful personality, and the details that emerge—like the oppressive gloom that chased her and her obsession with being thin—don't seem like flaws so much as facets of a complex personality. After hearing the episode, it's not hard to understand why Mattel makes an Empress Sissi Barbie. Many young girls dream of becoming a princess, and here's an example of one who unexpectedly became one—and did it without losing her personality. [DT]
Stuff You Missed In History Class: John Dillinger: Public Enemy Number One
John Herbert Dillinger headed down the wrong path early in life, beginning in grade school, when he formed a gang that stole watermelons. He quit school to work in a machine shop before he turned 18, got into skirmishes, and was discharged from the Navy when many people were focusing on education or their careers. After a stint in prison, he became the criminal that eventually became the nation's most wanted, assembling gangs with an improvisational flair that few criminals were clever enough to try. While his famous end is compelling, it's equally entertaining to hear Dillinger's story told academically by the hosts, who maintain a level of empathy for the man. [DT]
Stuff You Should Know: What Made The Donkey And The Elephant Political?
The titular animals get a true deconstruction, and listeners get a real sense of the political cartoonist who created the strange mascots of our two political parties. The cartoonist, Thomas Nast, was the creator of the modern Santa Claus tradition and one of the forefathers of "drawing a thing and writing the metaphor on it as obviously as possible." There are missteps (Charles Bryant incorrectly refers to a lion's skin in a cartoon as a sheep's skin), but for the most part it's a great listen, especially for those who have forgotten that Republicans were once social liberals.
Nast intended the Republican elephant to be more flattering than the donkey, as he was a social liberal who leaned Republican. But the real entertainment comes when Bryant and Josh Clark dig into Nast's woodcuts, uncovering a ferociously bitter (and possibly drunk) man whose art looks a lot less coherent under scrutiny. [DT]
Superego #3:10
The Superego crew goes into its month-long hiatus with an especially well-crafted episode guest-starring Patton Oswalt. During his past appearances, Oswalt has played an exasperated straight man enduring a nearly Biblical onslaught of idiocy, and this week he plays Richard Dawson hosting an exceptionally dysfunctional Family Feud. The scenes are interspersed throughout episode 3:10, which provides a nice cohesiveness, and Oswalt scores the episode's best line with "Fuck this, Bob Crane took the easy way out." Another notable casting choice is Colin Hanks, who takes a break from playing a serial killer on this season of Dexter to play "Guitar Jerry" on the "Heartlines On The Shore 104.4" case study. The jury is still out on which character is more disturbed. [MS]
Uhh Yeah Dude #300
Seth Romatelli and Jonathan Larroquette celebrate their 300th episode (and National Bingo Month) in this week's Uhh Yeah Dude, which stands out largely due to a couple of show-stoppingly odd topics. The first is an "Ask Amy" letter from a woman who reported a family member to her work and the IRS for petty offenses, and the second is a study about prison inmates putting domino fragments under their penile skin as an enhancement. The shock of the latter even gets to our weird-news-obsessed hosts: "Now that's an abstract." But an earlier segment, when they're riffing on the items found in a drained lake in L.A.'s Echo Park, provides the best example of the playful wit and casual rapport that has kept this podcast so oddly engaging. [SG]
Walking The Room #80: Fashion Fight And The Horse Ending 
It's a different dynamic on Walking The Room this week. Sure, Greg Behrendt goes for the jugular a few times in terms of irritating co-host Dave Anthony, and the two find plenty of weird or unpleasant subject matter to joke about. But this week's episode gets interesting when Behrendt starts talking about his storytelling-heavy stand-up style and how it might hurt his chances of getting on TV, nicely illustrated in his struggle with a new bit about baboons fucking. Anthony gives him a hard time for perhaps over-thinking it all, but soon enough starts into his own frustrations with stand-up. The two often joke about feeling less successful than other comics and podcasters, so it's refreshing to get an honest look at where those feelings come from. [SG]
Who Charted? #53: Ace Of Baritone: Myq Kaplan
Howard Kremer and Kulap Vilaysack kick off the second year of Who Charted? with New York comedian and Last Comic Standing alum Myq Kaplan. Although Kaplan is a perfectly charming and cordial guest, he's nearly upstaged by Vilaysack's overwhelming laugh. She has always played a Robin Quivers role on Who Charted?, laughing at Kremer's goofy meanderings and impressions, but Vilaysack's uproarious laughter has become one of the show's best features, mainly because it demonstrates how much fun they genuinely have recording each episode. This episode also features the introduction of some impromptu games, particularly one where Kaplan, Vilaysack, and Kremer have to list their favorite cold-weather movies off the tops of their heads. Kremer chooses Fargo because people get killed in the snow—apparently, the comedian that created the "Have a Summah" routine can't abide by anyone having a good time in a Minnesota winter.
WTF With Marc Maron #232: Henry Phillips
"Genial" and "laid-back" seldom describe the neurotic, live-wire world of WTF, but it would be hard to find a guest more genial and laid-back than Henry Phillips, a guitar-stroking comedian and songwriter. The episode gets off to a slow start; for a comedian and musician with an actor for a father, Phillips seems suspiciously devoid of demons and raging insecurities. Although the first half of the episode has a profound absence of drama and conflict, things pick up when Phillips chronicles a potentially career-making gig that went flamboyantly awry when a contingent of gangbangers in the crowd began aggressively heckling him, scaring off a Los Angeles Times critic in the process. The podcast peaks with a performance by Phillips of ingratiatingly offbeat comedy songs about avoiding being a victim at a Columbine-like massacre and the angst that comes with being friends with a much more successful friend. This episode is a bit of a grower, but those willing to wait out the slow parts will be rewarded with an abundance of laconic charm. [NR]
---
THE REST
Comedy Bang Bang #134: Bride Of Chucky: Kevin Nealon, Ben Schwartz, Amy Phillips
Episode 134 has some funny moments—the ridiculous Cheers scene probably takes top honors—but listening to it is optional this week. Ben Schwartz, a.k.a. Parks And Recreation's Jean-Ralphio, is funny, though Amy Phillips as Jennifer Tilly is underused. She has a funny bit about how Chucky—as in the homicidal doll from Child's Play—is her manager, but she seems to disappear after a while.
Doug Loves Movies: Jeff Garlin, Anthony Jeselnik
"I wish [Michael] Rooker were here," bemoans Doug Benson midway through this week's episode, referring to his third scheduled guest (who fails to show up), perhaps the only person capable of out-talking Jeff Garlin. Garlin is in rare form, steamrolling over Benson and fellow guest Anthony Jeselnik at every turn, spouting off 50 borderline-coherent words for every one spoken by his co-panelists. It's exhausting and occasionally funny—usually when Jeselnik manages to get a jab in, only to have Garlin misinterpret or ignore it—but Garlin often toes the line between "wacky" and "annoying." [GK]
Nerdist #146: Iron Horse
This special live podcast from Northampton, Massachusetts, gives Mass. native Matt Mira a chance to shine more than usual. Although there's an entertaining bit where Jonah Ray and Chris Hardwick run through Jeff Goldblum impressions, a good chunk of the show is devoted to a Q&A, taking some of the steam out of an otherwise typical guestless episode.
Sound Opinions: #314 Trombone Shorty
Troy "Trombone Shorty" Andrews is a New Orleans jazz and funk musician who has appeared in several episodes of Treme, and this episode feels a bit like Treme: Heavy on N'awlins history and culture, spiked with classicist roots music, and, well, a little boring. Andrews seems like a decent enough guy, and he has a fairly compelling backstory that includes stories of crowd-surfing and jamming with Bo Diddley when he was 9. But judging by the music clips, his music is pretty blah, and the discussion of the New Orleans' music scene (and Treme) is a little too familiar. [SH]
Stop Podcasting Yourself #193: Ben Mills
You don't have to be from Canada to get some laughs from Stop Podcasting Yourself, but this week, it sure helps if you know some differences between Vancouver and Halifax. Actor-writer-comedian-filmmaker Ben Mills returns for a three-way chat that covers Canadian vigilantism, ideas for reality shows, and proposals for new UFC rules (sweaters and pro-wrestling style managers). As always, quotes and anecdotes from the Overheard segment may infiltrate your repertoire, including snicker-inducing dialogue from a book store, a report about a little girl who missed the point of Ugly Betty, and flashback to a dorm floor full of rugby players who were really into Dave Matthews. [DXF]
Stuff You Should Know: Cash Debit Or Credit: Which Is Best?
Clark and Bryant do their best to make this topic interesting, but misfires abound. A long introductory news story barely connects to the topic, and in the end the hosts are really just making lists of pros and cons and reading them to each other. If listeners already have a handle on their pocketbook, the episode may simply repeat the obvious. [DT]
This American Life #452: Poultry Slam 2011
For this year's annual poultry-themed episode, This American Life fares better than it has in years past, but still sags in the middle. In Act One, Ira Glass interviews Scharlette Holdman, who, incredibly, seeks to discredit a government witness by putting a chicken on the stand. Act Three delivers equally compelling material: Chef Dan Barber travels to Spain in search of humane foie gras and has his mind blown by wild geese. Act Two brings the episode down, with 15 minutes about a mean turkey named Tom on Martha's Vineyard—a repetitive story that sounds better on paper than on the air. [EW]
The Thrilling Adventure Hour: Tales From The Black Lagoon: The Search For Marnie Bennett, Part 3
In this week's short, non-live installment, The Thrilling Adventure Hour closes a three-part serial about kidnapping, conspiracy, and betrayal in old-time Hollywood. It's worth it just for the phrase "Clara Bow's white-slavery ring," but it's hard not to miss the added silliness and unpredictability of Thrilling Adventure Hour's live-recorded episodes. [SG]
WTF With Marc Maron #233: Anthony Bourdain
Chef, author, and TV personality Anthony Bourdain is the first to admit he's not a humble person, but that doesn't make the braggadocio in his conversation with Marc Maron any less grating. Toward the end of the episode, the two actually get going on food and culture, but prior that they bond over being "drug warriors," how food transcends all cultural differences (except maybe if you're talking about redneck conservatives or the idiots who go to Olive Garden), and the ways comedians and chefs are basically like rock stars. [CZ]