Podmass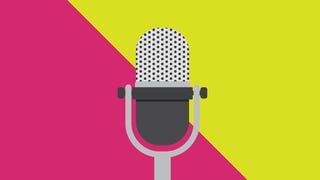 Podmass
In Podmass, The A.V. Club sifts through the ever-expanding world of podcasts and recommends the previous week's best episodes. Have your own favorite? Let us know in the comments or at podmass@avclub.com.
3D Escape Room: Frequency
START HERE
The beauty of the podcast medium's continuing growth is how it catalyzes show creators to innovate, winning the interest of listeners by transporting them somewhere they've never been before. Utilizing a unique, boundary-pushing approach, this new show from production house The Owl Field turns this traditionally passive form of entertainment on its head, making the listener an active participant in a time-sensitive mystery. The show functions as an audio choose-your-own adventure, with each chapter based around listeners deciphering puzzles of increasing difficulty over the course of 60 minutes. The mechanism behind the show's central conceit is deceptively simple, yet functions impressively well: the titles of the show's 40 or so episodes are composed of the potential solutions to every puzzle, with correct ones advancing the narrative and incorrect ones bringing it to an end. While the narrative is a bit on the thin side—a trio of friends end up locked in a trailer filled with old tapes related to alien abductions, and must suss out and provide codes to avert some sort of invasion—the immersive sound design and strong vocal performances help to elevate the experience to something novel, memorable, and engaging. [Ben Cannon]
Against The Rules With Michael Lewis
Ref, You Suck!
Michael Lewis, author of The Big Short and Moneyball, uses his new show Against The Rules to take on a huge question: what's happening to fairness in America? This first episode begins to tackle that question by examining a smaller one: if it's easier than ever to hold NBA referees accountable, why do people insist more and more that the refs aren't fair? Lewis travels to Secaucus, New Jersey to visit the NBA Replay Center, where modern-day referees' calls are double-checked. He also examines why, instead of alleviating the anger basketball fans and players feel toward the referees, the Replay Center and other advancements seem to have further incensed them. Interviewing experts like ESPN's Ramona Shelburne and the behavioral economist Justin Wolfers, Lewis executes a fascinating case study while building a thesis for Against The Rules as a whole. Americans are awakening to "rigged games" not only in basketball, but in society at large—and most of those games don't have replay centers. Lewis' points can sound repetitive, but he is examining a complicated situation that sits at the intersection of fairness, perception, and power. In a world where the ref is no longer a god, who is? [Jade Matias Bell]
With their intersectional feminist takes on hook-up culture, self-care, and relationships, Bobo and Flex are dismantling the patriarchy of dating, one episode at a time. And once or twice every episode, the two Instagram fashionistas give the advice you wish you heard at least a few relationships ago. For example, you probably know all about the red flags to look out for when you meet someone new: drug and alcohol abuse, lack of ambition, racial fetishism. But then there are the pink flags—those seemingly little behavioral flaws that might indicate deeper issues, and that you will eventually find beyond frustrating at some point. The bad texters, the loud talkers, the people who leave plates way too close to the edge of the table ("Why are you inviting danger into your life that way?" Flex laments). Woven into all this hilarity are grains of wisdom, like when Flex explains the difference between settling versus compromising in a relationship: "When you settle, it's in spite of you; and when you compromise, it benefits both of you." Dating is dark and full of terrors, but Bobo and Flex can help. [Amber Cortes]
G/O Media may get a commission
Did you ever think that Britney Spears' use of emoji would be the key to unlocking a conspiracy? Such is the case in the latest episode of Britney's Gram, which is usually a funny and lighthearted podcast where hosts Babs Gray and Tess Barker dissect Spears' Instagram page. The news that Spears recently checked herself into a mental health facility always meant that this was going to be a heavier episode than usual, and it is, but it's also so much more. The hosts weave together several strands of Spears' recent and distant history to present a case that the official story presented to the media about her hospitalization is a complete sham and that she has in fact been committed against her will by members of her management team. The same team, they claim, is exploiting Spears' past "meltdown" in 2008 as cover for their actions because the general public will just think she's gone "crazy" again. What makes this so compelling is how genuinely worried Barker and Gray are for Britney. They love her. Their love and fear is infectious. By the end of the episode, they'll have any listener chanting that age-old internet saying: LEAVE BRITNEY ALONE! [Anthony D Herrera]
Debuting this week, Honey Roast is an interview show hosted by Tess Cocchio, creator of RPG Casts and I Am Hear. Cocchio invites a guest to roast someone else, with a sweet twist: Honey Roast is all about podcasters uplifting their favorite creators, whether they're fellow podcasters, musicians, or writers. In this debut episode, podcast producer and voice actor Julia Schifini "roasts" Jordan Cobb, the creator and producer of horror audio drama Janus Descending. Cocchio creates a sweet and safe environment where no compliment is too cheesy or too much; she makes her guests feel at home and radiates positivity that feels like a healing balm for the listener. Honey Roast is essentially what would happen if Leslie Knope made a podcast—and the result is delightful. In a world that can sometimes feel gloomy and hopeless, Honey Roast is a ray of sunshine. [Alma Roda-Gil]
This week, Babelito, one of the hosts of Latinos Who Lunch, is operating without co-host FavyFav. To continue their mission to apply an intersectional queer/Latinx/Spanglish lens to discourse on identity, history and more, Babelito takes the opportunity in FavyFav's absence to present an episode of the Cabronas y Chingonas podcast on which he was the featured guest. Cabronas y Chingonas is the perfect crossover, seeing as that podcast's hosts, Syntia and Myte, started Cabronas y Chingonas in order to dissect topics of representation, media, and culture from their perspective as queer Latinas. Babelito, who holds his Ph.D. in Ibero-America colonial art history from the University of New Mexico, is the ideal guest to join Syntia and Myte in their discussion of Juana Inés de La Cruz, the real-life Mexican poet/philosopher/composer/nun who just so happens to be the subject of a new Netflix series. This episode of Latinos Who Lunch offers listeners the opportunity to discover an equally compelling podcast; both provide a lot of entertaining insight for Spanglish-adept podcast listeners. [Jose Nateras]
Pretty Little Liars Maya truthers know that queer love stories come with a body count. Love And Luck, written by performer/writer Erin Kyan, a queer disabled trans man, creates a vital narrative where queer love is magical, steady, and doesn't end in trauma. We meet nascent lovers Jason and Kane playing voicemail tag after a blind date that has gone unexpectedly well and they begin leaving each other tender, intimate voice messages. Through the voicemails, the relationship builds and unfolds slowly and sweetly, illuminating the banal minutiae and disorienting nature of learning a new human and their idiosyncrasies, This episode is especially disarming as the world begins to stray from the mundane and the lovers begin to consider a world where maybe magical powers are real. Maybe Jason and Kane are telepathic and have the power to cure hangovers, migraines, and god knows what else. Have they turned what they call empathy into magic, or is their love just that good? This low-saccharine love story will make you feel like the best of all possible worlds is indeed possible. [Morgan McNaught]
Of the two prominent schools of thought concerning ludicrous conspiracy theories like QAnon—ignore vs. engage/debunk—QAnon Anonymous bases its existence on the latter. While it's fun to suss out the far-out assertions floating around the mysterious Q Drops, New York Times reporter Charlie Warzel essentially tells the hosts it's not worth it. What everyone can agree on is this: debating the degree to which social media contributes to radicalization is worthwhile, and seemingly innocuous business decisions can have far-reaching consequences. The 2015 decision by YouTube to autoplay successive videos, for instance, appears to be a heavy contributor to nudging viewers toward weirder corners of the platform, and YouTube has maintained autoplay with no concern about the social cost that comes from blasting viewers with addictive, alarmist, or, in the case of children, predatory content. While Warzel disagrees with the hosts on whether YouTube's algorithm intentionally guides users toward extremist videos, it's all based on supposition, because although Warzel has interviewed both current and former Google insiders, it seems no one is exactly sure how YouTube's algorithm functions beyond a broad framework. [Zach Brooke]
Hosted by Shannon Deep (writer and dramaturg) and Scott Wasserman (musician and Ableton producer on Hamilton, Dear Evan Hansen, and more), Song Salad is a goofy music podcast with a twist: each episode takes one random Wikipedia article or request from a Patreon supporter, and one randomized music genre on a list of over 500. First, the two have to do their research and find out what these things even are. Then, they team up to write a song on that topic in that genre. Along the way, there's plenty of hijinks and goofs between the BFF co-hosts, but never at the expense of the music genre or really even the subject—and by the end of the episode, you're always left with a ridiculous banger. This week, Shannon and Scott have to write a song about the J.R.R. Tolkien character Gollum in the style of '50s doo-wop. It's a genre/subject mashup that seems wildly impossible at first, but as soon as the hosts realize how they're going to spin it, everything clicks into place. [Wil Williams]
For the past year, The Brujaja Podcast has provided a platform for Latinx culture, discussing everything from stereotypes to Charmed to snacks to Selena. Comedians Anna Valenzuela, Cindy Aravena, and Vanessa Gritton handle these sometimes delicate matters by way of humor and high-energy conversation. However, this episode's word of the day (or is it week?) is tímida (or tímido), or "shy," because this week, Brujaja tackles the topic of introverts in Latino families. Cindy and Vanessa (sans Anna, who was in Alaska during this episode) explain how Latinx culture revolves around social, celebratory events and boisterous people, and how being an introvert can cause an imbalance within that spectrum, as an introverted Latinx person can easily become singled out as an outcast of the family. Damaging comments on body image, silence, or general non-participation are casually thrown out at events and ultimately change family dynamics, and Vanessa and Cindy offer their own anecdotes to discuss just how they combat those negative energies and cope with self-esteem. Whether you're a member of the Latinx community or an introvert yourself, this inclusive episode is a blanket of comfort for all uncomfortable social endeavors. [Kevin Cortez]
The Ringer's Bill Simmons loves movies. He's watched and rewatched too many films to count, so he made a podcast about it. This week, Simmons sits down with writer Shea Serrano to dive back into the 2011 film Fast Five. The pair are quick to build a strong case for why this is the movie that not only launched The Rock into mega movie stardom, but also turned the entire Fast franchise on its axis. Simmons argues Fast Five made him realize the Fast And The Furious films might be "the James Bond of [his] generation." In fact, this installment pivoted the entire series from streetcar movies to bonafide heist films. Serrano and Simmons also have a few questions about some of the more unrealistic moments, such as: why was everyone so quick to drop everything in their lives and go to Brazil with little to no prior explanation? Why do The Rock and Vin Diesel appear to be the same height the entire film when The Rock is actually 5 inches taller in real life? Both Simmons and Serrano agree that The Rock revitalized this series and breathed new life into what could have been an overdone story. [Vannessa Jackson]
Deep Space Nine stands apart from the rest of the Star Trek canon for a number of reasons, among which is the fact that long before Discovery decided to make Trek gritty, DS9 was delving into the harsh realities of war with well-paced, serialized arcs. Each week, the hosts of The Rules Of Acquisition revisit the anomalous series and try to determine if it's anywhere near as good as they remember. More often than not, however, the quality of a particular episode takes a back seat to a debate about the questionable politics on display. Like all science fiction, DS9 was packed with social and political commentary, but it had the odd distinction of making such commentary in a post–Cold War, pre–9/11 America. When discussing "The Siege Of AR-558"—one of the series' many "war is hell" episodes, albeit a pretty good one—the hosts go deep on the very 1990s idea that the human race exists in a post-history, post-ideology world. This hubristic philosophy leads to a series of pretty facile anti-war arguments that don't really jibe with the very necessary war for survival that's consuming the series. But hey, at least Nog didn't have to lose two legs. [Dan Neilan]
For a benign, super-niche podcast about the nonprofit sector, this episode contains some explosive allegations of hypocrisy within anti-human-trafficking organizations and claims that these groups peddle "survivor porn." Sophie Otiende does not make such accusations frivolously, nor bitterly, but rather with the aim of turning a critical eye to some blind spots in the nonprofit world. A consultant to a Kenya-based anti-human-trafficking organization, and a trafficking survivor herself, Otiende resents that her personal victim experience seemingly trumps her qualifications as a researcher and educator, and that some audiences require grotesque details before they can empathize with victims. She also feels that charities engage in their own brand of exploitation by not compensating survivors for sharing their stories in campaigns or at conferences, instead leaning on the sense of obligation some feel after being guided away from horrible situations. Her final point of contention is with the widespread attitude that simply raising awareness on this issue is enough. In Otiende's view, potential victims are making an informed decision to place themselves in a high-risk situation, such as emigrating in search of domestic work, and lectures on the academic definition of abuse won't resonate with desperate people who might already be forced to accommodate risk. [Zach Brooke]
Jason Russell was a promising young filmmaker looking to make a difference. During a trip to Northern Uganda, he came into contact with a children who fled their homes each night to avoid abduction by Joseph Kony, a Ugandan warlord responsible for killing 66,000 children since the 1980s. Russell decided to make a documentary shedding light on a humanitarian crisis he believed was unknown to the world—the now "infamous" Kony 2012. "We are going to make Joseph Kony a household name," Russell says in the video. "Not to celebrate him, but to bring his crimes to the light." The film garnered global attention, unprecedented viral fame, and later, disastrous backlash that culminated in Russell's very public nervous breakdown. This new podcast uncovers forgotten, underreported stories, and in this first episode, host Jake Warren revisits the rise and fall of what he calls "one of the most successful brand awareness campaigns ever." Seven years later, Kony continues to evade capture, though it's unclear who exactly is supposed to be looking for him. Russell wishes he could help, but as he tells Warren in a taped interview, it's unclear if there's anything he really can—or should—do. [Sofia Barrett-Ibarria]