Podmass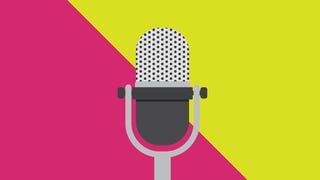 Podmass
In Podmass, The A.V. Club sifts through the ever-expanding world of podcasts and recommends the previous week's best episodes. Have your own favorite? Let us know in the comments or at podmass@avclub.com.
Perhaps the most exciting trend to watch for in 2019 will be the continued maturation of the narrative fiction podcast. As this still burgeoning medium finds purchase with wider audiences, it signals to creators that podcasts aren't simply niche entertainment, leading to greater buy-in and attention paid to the craft, from which a higher caliber of production will ultimately emerge. One need look no further than The Angel Of Vine, a new serialized audio drama produced by Vox Populi, to find evidence of this. Modeled on the unsolved case of the Black Dahlia murder, the show is a work of hard-boiled, Golden Age Hollywood noir that also functions at times as a love letter to Los Angeles itself. It might also boast the most stacked voice cast in recent memory, including heavy hitters like Joe Manganiello, Mike Colter, Alan Tudyk, Constance Zimmer, and Alfred Molina working at the top of their craft.
The show's real ace in the hole, however, turns out to be series writer and actor Oliver Vaquer, whose script and presence within it help to make the listening experience a treat. For starters, Vaquer's narrative construction smartly positions its murder mystery within the confines of a fictional podcast, one which is examining newly uncovered audiotapes from '50s-era private investigator Hank Briggs (voiced by Manganiello). This framing device helps to provide necessary context to the story, parsing Briggs' recordings and explicating all of the relevant backstory for listeners. Vaquer himself plays this role, as journalist-podcast host Oscar Simon, and does so with aplomb, his cheerfully guileless tone a constant invitation to continue further down this dark and twisty rabbit hole.
The Angel Of Vine is an altogether transportive podcast, thanks to its assured writing, visceral performances from its ensemble, and first-rate sound design. Hopefully it signals great things to come for the future of the genre. [Ben Cannon]
---
G/O Media may get a commission
Exclusive for new customers
Caliper CBD
Bless this new podcast from the Metropolitan Opera and WQXR. The time has come to return opera to a place of favor, free from the stodginess too often wrongly perceived to be inherent to the art form. Aria Code is actively trying to do just that. Functioning along the lines of a series like Song Exploder, the show unpacks the stories and emotions behind some of the world's most famous arias, refracting them not simply through a musical lens but also an experiential one. With each episode, celebrated singer and musician Rhiannon Giddens is joined by a trio of guests who help to examine that week's piece from a multitude of angles. This episode, profiling "Caro Nome" from Verdi's Rigoletto, is all about young love and the powerfully narcotic effects it can have on the unwitting. Giddens is joined by soprano Nadine Sierra, writer Paul Thomason, and psychologist Carl Pickhardt, each of whom provide a unique take on the piece. It's this broad spectrum of perspectives that makes Aria Code such a success, taking the discussion beyond performance and orchestration into the psychological underpinnings of adolescent romance. [Ben Cannon]
---
This boozy literary dissection of romance novels by two Southern librarians has a whole lot more bless-your-heart than similarly styled takedown podcasts. Our hosts share a genuine affinity for the romance genre, though they're not above cackling at dreck and pointing out problematic prose. This episode covers Palomino, a throwback offering from the mind of the world's best-selling living author, Danielle Steel. Palomino is a 500-page epic. The hosts are fast talkers, yet it takes them half an hour to flesh out the plot, which encompasses two breakups, two different career paths, a life-changing medical issue, a courtroom custody battle, and about half a dozen deaths. Along the way, Steel comments on infertility, platonic relationships, consent, disability awareness, and the dangers of leaving kids unvaccinated, with an unusually-woke-for-1991 perspective. There is sex and love and melodrama and some dated offensive language, of course, but nothing scandalous enough to fail the hosts' made-up "would you judge grandma for reading" test. And they crown the rugged rancher lead as the sexiest vintage lothario they've met so far. [Zach Brooke]
---
Being a casting director for a major motion picture might not be wrapped in glory like acting or directing (or, to a lesser extent, writing), but it's an incredibly important part of the filmmaking process. And a pretty fascinating one as well, as evidenced by the Placing Faces podcast. It's unlikely you'd recognize the names of this week's guests—or any of the guests for that matter—but it's undeniable that they've strongly influenced the media you consume, filling roles on shows like 30 Rock, The Good Wife, The Walking Dead, and Breaking Bad. Choosing the right face for the right part, pushing an actor into a role that you'd never have guessed they'd be able to fill, cataloging talent in your head in order to access it when the need arises—it's work that's not often considered, but it's fundamental to our enjoyment of media. Casting partners Amanda Lenker Doyle and Chrissy Fiorilli-Ellington are affable and candid, recounting their entryways into the business, along with their successes and frustrations. It's well worth the time for any serious movie buff. [Dennis DiClaudio]
---
Still Processing
Apology
Podcasting can diminish a lot of writers who are at their best working out their thoughts in print. Not so for these two New York Times culture reporters. What could have been a show focusing solely on Kevin Hart's non-apology tour (conducted in the wake of unearthed anti-gay tweets that cost him the Oscar hosting gig) is instead something far greater. The show becomes a journey to map the uniquely American aversion to unqualified apology. Wesley Morris and Jenna Wortham dig deep to trace unrepentant posturing through popular movies, music, and memes, through to the natural end point of real-life interactions. Just as relevant to the discussion is the damage done to the wronged party, and we see several examples of catharsis coming to those whose injuries are openly acknowledged, freeing them from doubt and isolation. None of this is presented with the air of being holier than thou; both hosts own up to situations where their actions have hurt others. As an exercise for a society steeped in #SorryNotSorry, what began as a pop culture program winds down with fast and dirty tips for apologizing, followed by a raw, powerful conclusion that hopefully contains a more resonant lesson for us all. [Zach Brooke]
---
Longtime listeners of The Bechdel Cast are well aware of co-host Jamie Loftus' obsession with Alfred Molina, and therefore will know what a big deal this episode is. For years, Molina's status as a non-traditional sex symbol and perpetually underappreciated character actor has been a running gag on the show, so the pressure was on him during this appearance to live up to the title "Feminist Icon Alfred Molina." And, boy, does he ever. Throughout their discussion of the feminist bona fides of Erin Brockovich, Molina comports himself with a wokeness not often found in a man of his age. Hands down, the best moment comes when Loftus and co-host Caitlin Durante are forced to explain to Molina what men's rights activists are, and he responds with a flabbergasted, "What kind of crap is that?" Feminist icon, indeed. As for Loftus, she somehow manages to keep her composure throughout the episode, even while explaining the hosts' nipple-based rating system to the veteran actor. But don't think for a moment that The Bechdel Cast has peaked. As the hosts mention in this episode's postmortem outro, they've still got to get Haley Joel Osment as a guest. [Dan Neilan]
---
The Big Ones is a podcast focused on answering life's toughest questions. Each week, hosts Maria Blasucci and Amanda Lund are joined by a guest as they ponder a tricky moral conundrum and try to deduce if there's an objectively right way to handle it. To kick off their fourth season, they did something a little special. They sat down with famous funny/married people, Paul F. Tompkins and Janie Haddad Tompkins, and presented them with a big one right out of a 1990s sexual thriller: What would you do if a handsome, charming billionaire offered you a large sum of money for one night alone with your wife? Trust issues, sexual politics, and contract negotiations play a central role in this lighthearted debate. Can a marriage survive this kind of infidelity? Which partner is worse off in this situation? How about just $500 to wear a pretty dress and fly around in a helicopter? Every big one comes with so many little ones to answer, but these four comedians are more than qualified to handle it. [Dan Neilan]