Podmass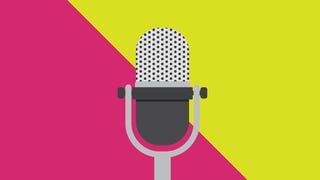 Podmass
In Podmass, The A.V. Club sifts through the ever-expanding world of podcasts and recommends the previous week's best episodes. Have your own favorite? Let us know in the comments or at podmass@avclub.com.
Podmass comments and suggestions for future coverage can be directed to podmass@avclub.com. 

QUOTES OF THE WEEK
"I crave the comfort of whatever emotionally is a DiGiorno's pizza."—Marissa Wompler (Jessica St. Clair), Comedy Bang! Bang!

"Jaws was the first summer blockbuster… according to people who say that."—Jack O'Brien, The Cracked Podcast

"It has to look like some kind of parachute with a couple of eggs in it by now."—Stuart Wellington on Academy Award-winner Alan Arkin's scrotum, The Flop House

G/O Media may get a commission
Exclusive for new customers
Caliper CBD
"People get real mad about my opinion on Star Wars. They take it real personal. Like reeeeeaaalllly personal. I mean, like, probably I'd be better off insulting their religion."—Devin Faraci, The Fogelnest Files

"My mom made us go to church every Sunday after taekwondo. That's the most Long Island, 13-year-old kid sentence ever."—Jon Gabrus, Improv4Humans
"If you're going to be late, be so late they're not angry, they're just happy you're alive."—Executive speech writer Karen Duffin on oversleeping the day of a major shareholder meeting, The Moth  

"If I cut off my penis, I'm pretty sure that'll go viral. We'll add a laugh track. Whatever it takes."—Lewis Black on being asked how to make a video go viral, Nerdist
"There is a guy who asked me to do his podcast, and you would think he goes to my website, because he goes, 'Hey, I'm recording on these three dates. You available?' Then I go to my website and I look and and those are the only three dates I'm booked all year!"—Jimmy Pardo, Never Not Funny

"It blurred. There were blurred lines. Not in a good way. Not in a Robin Thicke kind of way."—Mark-Paul Gosselaar on mom issues with his first wife, You Made It Weird

"They're flatulent insects."—Josh Clark on how termites are the second biggest source of methane on Earth, Stuff You Should Know
---
OUTLIERS
Blame It On Outer Space
To call Blame It On Outer Space a show about conspiracy theories would be a misnomer, as it is essentially just a conspiracy theory-themed podcast—the focus is on funny, and while some of the laughs come from the sheer insanity of the conspiracy theories being discussed, most stem from the freeform conversation they inspire. Host Eric Szyszka (also of We Hate Movies) takes on everything from the moon-landing "hoax" to the Montauk Project, usually with his co-host Ben Worcester but sometimes with other comedy professionals. Most notable co-hosts include James Adomian doing his character of—Who else?—Jesse Ventura. Szyszka pales slightly compared to Adomian's usual straight man, Scott Aukerman (on Comedy Bang! Bang!), but then again most everyone does. The nature of the podcast, though, means "Ventura" can dive deeper into wells of absurdity than on the slightly more structured Comedy Bang! Bang! and that pays off nicely. [CG]

We Watch Wrestling
For wrestling fans disinterested in dirt sheets and shaky at best rumors, keeping up with the sport-like soap opera can be a frustrating endeavor. Much of the online commentary is dedicated to breaking backstage stories, but the comedian-helmed We Watch Wrestling takes a much simpler approach. Wisely, the hosts, Matt McCarthy (a known associate of Pete Holmes), Vince Averill, and Tom Sibley, don't restrict themselves to recapping the big-ticket items like Monday Night Raw. Instead, they talk loosely about whatever wrestling they've been watching lately, often taking long interludes to argue over hilariously obscure details. Besides being a group of likable, funny guys, it helps that the guys each have their own angle; McCarthy is an old-school fan, Averill briefly worked for the WWE, and Sibley is a relative newcomer to the art form. Each week, they bring a light, much-needed conversation to the world beyond the squared circle. [MK]
---
THE BEST

Comedy Bang! Bang! #282: Wompster's University: Jessica St. Clair, Lennon Parham
For the first time since nearly electrocuting and/or drowning everyone at her infamous birthday pool party in August, Comedy Bang! Bang! intern Marissa Wompler (Jessica St. Clair) returns to the studio with a budding repertoire of accents, hazy recollections of a college visit to Washington, D.C., and unsettling tales of catching her stepfather, Seth, mid-jerk session. But this episode really belongs to Miss Charlotte Listler (Lennon Parham): Wompler's enigmatic teacher and life coach who, at long last, reveals assorted tidbits from her incredible origin story reaching all the way back into her mother's birth canal (although Listler's true gender identity remains nebulous). With no surprise guests and no games played, this is a strictly canon episode and a relatively mellow one, but another hilarious installment in the Wompler catalog. Still, storm clouds are gathering: Wompler hints at a future showdown with another fan favorite—one who Listler may or may not have once kidnapped. [TK]

The Cracked Podcast #31: Greatest "What Ifs" In Pop Culture: Daniel O'Brien, Soren Bowie 
Jack O'Brien gathers writers Daniel O'Brien and Soren Bowie to discuss pop culture's greatest missed and fumbled opportunities. At this point in the show's run, discussions of The Walking Dead's mediocrity are well-worn territory. However, O'Brien manages to give some thoughtful and fresh commentary on the show's failings and the changes that could have made it compelling television. Naturally, the trio moves onto comic book movies, particularly The Dark Knight Rises. However, instead of just harping on the film's lackluster execution, the panel also offers some interesting perspective on how Marvel studios managed to subvert a lot of the trappings of superhero movie sequels, particularly with Iron Man 3. Also, their collective synopsis of the entire Jaws canon is not to be missed. [MS]
Doug Loves Movies: Jon Hamm, James Urbaniak, Bryan Bishop
In another exceedingly well-curated panel Doug Benson pairs fan favorite Jon Hamm with fantastic first-time guest James Urbaniak. Comedian Geoff Tate graciously serves as a panel placeholder for Hamm, who was running late, and manages to get in a few great zingers before Hamm arrives to uproarious applause. Urbaniak and Hamm engage in an amazing bit together at the expense of the absent Samm Levine. Urbaniak and Hamm are such great guests because they don't give the impression they are trying too hard to get laughs. There's a certain comfort and ease with which they carry themselves, making their dry deliveries that much more effective. [MS]
Filmspotting #487: Only Lovers Left Alive / Top 5 Things From Space / Under The Skin 
There seems to be something about the idea of a race of alien beings visiting Earth to wipe out human civilization that brings out the inner 13-year-old boys in Adam Kempenaar and Josh Larsen, because their lists of the top five things from space (that came to destroy us) is full of the poppiest popcorn films we've likely ever seen from a couple of guys who pepper their lists with obscure Iranian films and classics of pre-Nouvelle Vague French cinema. Sure, John Carpenter's The Thing doesn't seem out of place in one of their lineups, but They Live is maybe a bit less expected. Even that cult favorite looks like a Palme D'Or winner next some of their other choices. This is not meant as a reproof. On the contrary, it's actually a bit refreshing to hear them making cases for under-appreciated gems like Predator and Superman II. [DD]

The Flop House #150: Grudge Match
It was clear from the very first trailers for Grudge Match that it is an exceedingly stupid, poorly plotted, and apathetically executed film that shamelessly appeals to audiences' nostalgia for the classic boxing-centric films its stars are known for, so the Flop House hosts deserve kudos simply for being able to come up with anything at all to say about it. The best thing to come of the Grudge Match discussion, though, would be the increasingly absurd tangents it inspires among the Original Peaches—about various remakes starring some combination of Kevin Hart, Bret Hart, and Bret Harte, and about a senile Sean Connery claiming to have starred in virtually every movie ever made, among other things—as they attempt to distract themselves from the film at hand, which are some of their best in several weeks. [CG]
The Fogelnest Files #87: Devin Faraci
Jake Fogelnest's guest this week is, by all accounts, a polarizing figure in online geek culture. However, listeners who are unfamiliar with Devin Faraci's work on Badass Digest—the website he founded to cover "all the things movie lovers love"—may find that difficult to understand from this interview, as he seems like an unpretentious film enthusiast. He takes exception to being jokingly referred to as a "troll" by Fogelnest, pleading his case that he never courts controversy, while admitting that it very often finds him. Over the course of an hour, they discuss the documentary Jodorowsky's Dune, in which Faraci is a featured interviewee, as well as his unlikely path from political activism to the kind of online film criticism that put him into a boxing ring with a indignant Joe Swanberg, who happens to throw a good punch for a mumblecore filmmaker. [DD]

Freakonomics Which Came First, The Chicken Or The Avocado?
Human beings are selective about their outrage, and this week's episode explores theories as to why certain practices strike us as morally reprehensible, while others illicit little more than a shrug. Beginning with a giraffe that was recently killed by a zoo in Copenhagen, Stephen Dubner notes that people were motivated enough to send death threats to some of the zoo workers, but worldwide reaction to the mass killings of humans happening in Syria has been limited. Dubner then interviews a reporter in Mexico, who discovered that 80 percent of avocados sold in the U.S. end up funding a criminal enterprise that extorts the avocado planters for "protection." Although his story is now public knowledge, it hasn't affected avocado sales. All this leads Dubner to the damning prospect that people care less about the fate of other humans than the fate of animals. [NC]
Hang Up And Listen: The Remember The 96 Edition
The NHL and NBA playoffs will be going on for the next month, so the storylines associated with the first games don't really matter in the grand scheme. As such, this week's episode is dominated by the panel's discussion of the excellent 30 For 30 documentary on the Hillsborough disaster that took place in Sheffield during an FA Cup soccer match between Liverpool and Nottingham Forest. It's one of the worst sporting tragedies in history, and the film unflinchingly picks apart the event in such detail that it can't legally be shown in the U.K. due to yet another ongoing court proceeding related to law enforcement inaction during the disaster. Current playoff scenarios can wait—watch Hillsborough and listen to this discussion afterward. [KM]
Improv4Humans #130: 4/20 Special: Horatio Sanz, Mike Still, Jon Gabrus, John Gemberling
When Matt Besser brings more than three guests to the table, things can get hectic. Having Horatio Sanz and Mike Still, two very clever and laid-back improvisers, work with Jon Gabrus and John Gemberling, two shout-it-all-out improvisers, on any regular episode would be already be a recipe for madness. On account of a very special occasion, the five humans get high, and create one of Improv4Humans' most chaotic and strangely engaging episodes. To recap the scenes would be an exercise in futility. At one point, over the soft sounds of illicit munching, Gemberling giddily struggles to explain how hard it is to even remember what he's supposed to be calling back. Amazingly, Besser and his guests not only created a great entertainment for stoners, but the show itself resembles a foggy high—you might not remember the details or jokes of the last hour, but damn if it wasn't awesome. [MK]
Improv4Humans #131: Squeakin' In Church With Drag The River: Tim Meadows, Seth Morris, Jon Gabrus, Drag The River
Musical guests have started to become a frequent occurrence on Improv4Humans. Having primarily singer-songwriters guest is the right move, as they can give their songs a little background. It also helps that these episodes tend to be mellower, following one musical through line. In terms of timing, having Drag The River, an alternative country band with deep punk roots, on the show couldn't have worked any better. As a proper comedown from this week's earlier "4/20 Special," the giddy chaos melts into focused and to-the-point scenes. Seth Morris and Jon Gabrus provide many of the episode's big laughs, but Tim Meadows is this week's secret star, with a handful of off-the-cuff supporting roles throughout that lend an extra punch to already punch-heavy bits. From front to back, this is solid improv. [MK]
The Mental Illness Happy Hour #170: Christina Pazsitzky 
Many of the best Mental Illness Happy Hour episodes feel less like interviews for public consumption and more like personal conversations that benefit both participants. That dynamic is certainly present in this excellent installment with comedian Christina Pazstizky, who talks with Paul Gilmartin about trying to navigate life after being raised by a mother with borderline personality disorder. Pazstizky and Gilmartin seem to share an instant bond early in the conversation, when the pair begin swapping stories about their troubled mothers. Some of the best moments come when Pazstizky starts peppering Gilmartin with questions, which feels like a very organic shift away from the host and guest structure of a typical interview podcast. There are some grim details, but the pair's breezy rapport keeps the discussion from getting crushingly bleak. For those who have put off giving MIHH a listen, this is a great place to start. [TC]

The Moth: Bible Bucks, Meatballs, And Big Brothers 
Small victories induce big sobs in this week's full radio hour episode, which packs seven short StorySLAM favorites from various open mic shows around the country. The sense of camaraderie and support is always strong on The Moth, but there's something especially rewarding about tales of triumph nervously delivered by storytellers for whom otherwise overlooked day-to-day successes make a huge difference. Despite having worked on many life-in-prison cases, public defender and mystery writer Alan Gordon reveals his most satisfying courtroom moment solving an Encyclopedia Brown-type misdemeanor. Youth basketball coach Chris Rasheed brings his hopeless team to the brink of winning—close enough to overlook the final score—and Kate Greathead sheds some emotional garbage with actual garbage at the expense of her sister's car. The highlight and most satisfying cry, though, is the unorthodox and badass method Kevin McAuliffe's brother used to confront his obsessive compulsive disorder. [DJ]
Nerdist #509: William Shatner
For an 83-year-old man, William Shatner is surprisingly hip to trends in social media and technology. It's actually really inspiring to hear an octogenarian react to the changing landscape of communication and technology with such delight and enthusiasm. Given Shatner's reputation as a pompous blowhard, he comes across as very likable and endearing when interacting with Chris Hardwick and Jonah Ray. That's even true when Shatner is blatantly blowing smoke up his own ass when promoting his one man show Shatner's World. He also genuinely cracks up Hardwick and Ray when he admits that he didn't "get" The Beatles till recently. [MS]

Nerdist #510: Lewis Black
Chris Hardwick and Lewis Black are two ends of the comedian spectrum. Hardwick is an upbeat optimist who often jokes that comedy fills his fundamental emotional neediness. Black is sardonic and aggressive yet remarkably pragmatic in terms of his career. When Hardwick asks if Black is trying to fill an emotional hole in his heart with comedy, Black simply responds, "I just think it's fun to go out there." There's a lot of juxtaposition of opinions in this episode; the two comedians come from different eras, and it's interesting to hear their two points of view in conversation with one another. Those more philosophical musings keep this comedy-focused chat from feeling too insular. When they aren't discussing comedy, Hardwick and Black touch on the changing tenor of American society including a discussion of youth culture and the history of war and protest. Black's famed for his angry stage presence, but this is an enjoyably low-key conversation that's more thoughtful than Nerdist's usual riff-fests. [CS]
Never Not Funny #1412 Laurie Kilmartin
Jimmy Pardo has the kind of personality and rapid-fire manner of speaking that almost guarantees him a spot in the center of any room. That's exactly why it's such a pleasure to hear someone like show regular Laurie Kilmartin swing in and keep Pardo right where she wants him. And that she does it on her own terms, without competing for conversation time, makes it even more fun. Kilmartin lets Pardo talk and talk and talk, and then, boom, she knocks him down with a one-liner. She lets him talk, she knocks him down. Repeat, repeat, repeat. It's a great dynamic that Pardo seems to enjoy more than anyone. To be fair, Pardo gets his share of knock-downs in as well. The hour-plus conversation, which easily could have been twice as long without losing air, has the feel of informal backstage banter surreptitiously captured by microphones. [DD]

99 Percent Invisible #111: Masters Of The Uni-Verse
Just in time for the third week of the baseball season, this week's episode of 99 Percent Invisible looks at the most graphic and identifiable element of the game: the uniforms. Specifically, the show finds Maximum Fun's Jesse Thorn and Uni Watch's Paul Lukas analyzing the players' sock game, talking about everything from the origin of the stirrup (Interestingly, it had to do with a fear of blood poisoning.) to Jim Thome's "expert" ability to blouse his pants over his socks. It's an in-depth look at something relatively small about the game, reminding listeners most teams actually have names and calls up an old Seinfeld bit about how fans are really more into the uniforms than the players, meaning that if the Yankees and Mets switched rosters today, Mets fans would still be Mets fans, and so on. [ME]
Professor Blastoff #152 Screen Printing: Dave Kloc
Half of the fun of this episode lies in David Huntsberger's nearly parodical enthusiasm for screen printing, as he tries and fails all hour long to squeeze some reverence out of Kyle Dunnigan and Tig Notaro while doing little more to get his point across than repeating the steps in the screen printing process. Dunnigan and Notaro feed heartily off of his energy and blatantly interrupt him with some of the silliest and rudest non sequiturs in Professor Blastoff's history like when Notaro butts in solely to compliment Huntsberger on his "on point" hair. Guest Dave Kloc, the in-house screen printer for live shows at the NerdMelt Showroom, is admittedly a non-factor—another in a never-ending string of guests who seemingly weren't prepared to go sparring so intensely with the hosts—but he takes it in stride and even endures another of Dunnigan's smash hit Mother Meditations. [NJ]

Radiolab: 60 Words
Radiolab has inched away from its scientific leanings in the past year. "60 Words," this week's stellar episode, serves as a solid shove toward the social-political world of storytelling. With the help of a Buzzfeed political reporter, Robert Krulwich and Jad Abumrad tackle a nebulous and hauntingly short paragraph that came to define much of America's military actions since the War On Terror began. The Radiolab team spends the better part of an hour pulling apart and studying the implications of a paragraph of legalese. For the past decade-plus, those words have allowed the president to attack almost any target tangentially related to those who perpetrated 9/11 without consulting Congress. Radiolab's investigation leads to an unimaginably complex system of military lawyers, and highlights how bizarre modern warfare can be. Though there are not many scientific curios at hand, "60 Words" is Radiolab at the height of its reporting abilities. [MK]
Sound Opinions #438: ABBA: John Kennedy O'Connor, Elisabeth Vincentelli
Swedish pop quartet ABBA is an extremely divisive act. Some people love the band's infectious music; others loathe its saccharine sounds. But whatever the reaction, it's always on one extreme, which is why the group remains so infamous. In honor of the 40th anniversary of the band's emergence on the global pop scene, Sound Opinions looks back at the group and the contest that first introduced ABBA to the world: Eurovision. John Kennedy O'Connor joins the hosts to talk about the Eurovision contest, sort of an American Idol international competition on steroids that focuses on songwriting instead of a performer. Then Elisabeth Vincentelli joins in to talk about the history of ABBA, and how its music has remained popular through contemporary works like Muriel's Wedding and Mamma Mia! [KM]
Stuff You Missed In History Class: The Mutiny And Massacre Of The Batavia
Hosts Tracy V. Wilson and Holly Frey have read an impressive amount of research regarding the Batavia, a wrecked ship in the 1600s that had been attempting to deliver spices. The story of the shipwreck began last episode, but listeners will get enough of a recap in part two that this episode serves as the more dramatic summary between the two parts.  The ship's unpopular commander, Francisco Pelsaert, made the mistake of leaving his wrecked crew behind with his scheming second-in-command, Jeronimus Cornelisz. In his attempt to turn the survivors into an army that would bring him a questionable world conquest, Cornelisz tried to strand his enemies on another island.  The ensuing tortures and executions were tinged with Cornelisz's narcissism and strange history with the occult. That the violence takes place on a series of wallaby-populated islands makes the dark story seem all the more exotic, and listeners would be hard-pressed to find a tale of mutiny with more twists. [DT]

Stuff You Should Know: How Mars Works
As hosts Josh Clark and Chuck Bryant note, Mars makes for a far more interesting podcast subject than some other celestial bodies they have covered. Mars' lack of tectonic plates and barely-there atmosphere of carbon dioxide make it quite inhospitable. Jumping back and forth between the science and the myth of Earth's nearby neighbor, the hosts engage in asides about termite farts to relieve them from the more dense conversations about water and magma. Though the science is fascinating—dust storms engulf the globe and last for months on Mars, and yet the evidence that there is (or was) microscopic life seems to grow by the day. Whether mankind will ever explore or terraform the planet seems to be in question still, but the episode makes a fun go of dreaming. Clark and Bryant suggest that in the meantime we simply look at artists' conceptions of what Mars looked like with oceans, which can capture imaginations in the short term. [DT]

WTF #490: Alan Bursky
As Marc Maron's quest to interview ostensibly every living person who has anything at all to say about the history of The Comedy Store marches on, he finds in Alan Bursky perhaps the most cohesive picture painted within a single WTF episode yet. Bursky got involved in professional comedy at a very young age and was able to witness firsthand the entire arc of the Store's history up to the present day, and he has more than enough stories of encounters with every important comedian of the last 40 years or so. A downside to him truly being a relic of the bygone era, though, is that he maintains a somewhat elitist attitude about celebrity and showmanship that gets a bit grating toward the end of the episode, which still remains a very worthwhile listen. [CG]
WTF #491: Wayne Kramer 
As a founding member of MC5, guitarist Wayne Kramer was a part of one of the most influential short-lived bands of the 1960's. His conversation with Marc Maron covers that era of rock music in Detroit and how MC5 rose and fell—since he and drummer Dennis Thompson are now the sole surviving original members. But the most fascinating aspect of the interview is when Kramer shifts to talk about his experiences working with prison inmates (Kramer was incarcerated on drug charges after MC5's dissolution), putting guitars in their hands to express their stories through song. It's a moving bit of service work for a punk pioneer, which makes for a musician-interview episode a cut above the usual fare. [KM]
Who Charted? #177: Ugly Billionaires: Kumail Nanjiani 
Although it's exciting to have Kulap Vilaysack back to co-host Who Charted? next week, the prospect of saying goodbye to guest host Natasha Leggero is bittersweet. Over the past couple weeks, Leggero has really grown into the role of co-hosting Who Charted? and has really put her own spin on driving the show and interacting with Howard Kremer. This week, she's also paired up with a guest that is worthy of her efforts, the consistently great Kumail Nanjiani. Leggero regards both Nanjiani and Kremer with incredible candor, especially when giving Kremer grief over his dating practices. Hopefully, she returns as a guest sometime in the near future. [MS]
You Made It Weird #204: Mark-Paul Gosselaar
One potential downside to Pete Holmes' growing success as an interviewer is that we'll likely see an increasing number of celebrities shuffling through his studio to publicize the latest season of their TV show or their newest film than to engage in the kinds of oddball confessional conversations You Made It Weird was built upon. And that's exactly what this interview with Mark-Paul Gosselaar seemed like it was going to be, but that is very pleasantly not the case. From the very start, the actor who many still think of as Saved By The Bell's Zack Morris—or, to a lesser degree, Franklin & Bash's Peter Bash—is open and honest, eager to show Holmes and the listening audience the emotional maturity he seems to have gained through the dissolution of one unhealthy marriage and fostering of a new, stronger one. Smoothies and nutritional supplements are only discussed briefly.  [DD]
---
THE REST

Book Fight! Writers Ask: Book Fight After Dark
The late recording hour may have been to blame, but this episode, focusing on the economics of the MFA and Tom McAllister's book-shelving practices, seemed rather light on substance. [ABa]

How Was Your Week #164: Juliette Danielle "That's the Twist"
Klausner tends to thrive when interviewing people who share her manic energy, and this week's guest, Juliette Danielle (who played Lisa in The Room), is a much gentler presence, making for a rather muted episode—albeit one that may be of interest to fans of the cult film. [AH]
Judge John Hodgman #157: Honey Don't
Fast-talking Scotsman Alistair insists on doing most of the household chores, giddy wife Lani claims the arrangement can be a problem, and the absent Judge John Hodgman proves irreplaceable as bailiff Jesse Thorn hears the case. [DXF]
Nerdist #511: Rhys Darby
The best part of this episode is hearing Flight Of The Conchord's Rhys Darby come up with an improvised character on the spot. His welcoming but uptight New Zealand tour guide persona is a delight and Darby's story about climbing Mount Kilimanjaro is fascinating, but those stand out moments follow a fairly standard conversation about comedy. It's a must-listen for Conchord fans, but it's not an essential Nerdist episode. [CS]
Sklarbro Country #196: Sheer Will Of Force And Salsa: T.J. Miller, James Adomian
A subdued T.J. Miller stops by to chat all things Silicon Valley, Transformers 4, and the huge disparity between the projects' on-set cultures. It's a pleasant enough chat, but between this week's Netflix release of What Are We Talking About?, Jason and Randy Sklar's one-hour special, and this week's hilarious 100th episode of County, it's missable. [DJ]
Stuff You Missed In History Class: The Wreck Of The Batavia
In 1629, a mutiny was cut short aboard a Dutch East India Company ship called the Batavia. Though the story of the Batavia is a fascinating one, in that the ship was rife with drama before it suddenly collided with Australia's Morning Reef, the events that conspired to make it so bizarre are saved until the next episode of the podcast.  [DT]
Stuff You Should Know: Halitosis: Worst Smell Ever?
This episode features a rather hilarious story from host Chuck Bryant about his first girlfriend and her extreme halitosis. However, the premise of the episode has a rather difficult hurdle it can't overcome: Halitosis is not exactly a real condition. The word's origin as a 1920s Listerine marketing campaign ends up becoming an indicator that perhaps bad breath is too subjective to base a gripping conversation around. [DT]