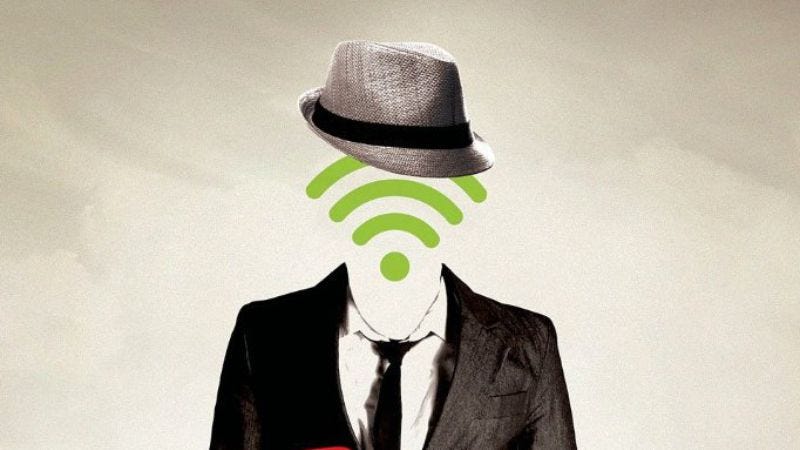 The Internet is filled with offensive, juvenile, and inane crap, but readers put up with the ugly aspects of online life because it provides vital services and endless entertainment. Cracked writer Wayne Gladstone channels the worst parts of the web in his debut novel, Notes From The Internet Apocalypse, which speculates what might happen if the Internet mysteriously stopped functioning. Yet Gladstone never offers anything funny or clever enough to make all that ugliness tolerable.
The book, which originally ran as a serialized novel on Cracked, is narrated by a fictional version of the author. He places himself in the center of the story, setting out to discover what happened to the Internet with the help of a blogger friend and an incredibly hot webcam girl he randomly meets in the park and quickly starts sleeping with. Within the self-insertion fanfiction narrative, Gladstone's declared the "Internet Messiah" by a psychic and is sought by a shadowy faction of the U.S. government and plenty of violent Internet junkies.
Gladstone tries to add depth to his stand-in by showing the woes that have beset his fictional self. He uses the end of the Internet as an excuse to go on disability from a job he hates and spends a lot of time dwelling on the loss of his wife. His companions are so pathetic that he functions as a guiding center. They can't help but come back to follow him even when Gladstone behaves horribly.
Though he tries to make the fictional version of himself sympathetic, Gladstone peppers his book with plenty of gay slurs and homophobic language and justifies this by saying the terms are just "Internet speak," not meant to actually be hateful. It's also casually sexist, with the only females being a sex object with daddy issues and Gladstone's wife, whose pregnancy forced him to drop out of law school.
A satire can be forgiven for a thin plot if the jokes are sharp, but Notes From The Internet Apocalypse mostly offers incredibly crude and obvious humor. Any good apocalypse needs zombies, and Gladstone creates them in the form of packs of people who try to replicate their favorite Internet pastimes by torturing animals until they do something cute that they can watch, or by just standing around and spouting random facts at each other. When the characters go to a gathering of 4Chan users, they find some rude and stupid kids, an imposing figure in a Guy Fawkes mask representing Anonymous, and a man jerking off to anime porn. It seems more like setting a scene based on reading the website's Wikipedia page than an actual joke.
There are a few good ideas in the short book. At the Rule 34 Club, visitors craving the endless variety of Internet porn pay to have their fantasies acted out. Even cleverer is the academic with eidetic memory that starts calling himself Jeeves and makes money by answering customers' random questions. But even Jeeves is tainted by a scene where the fictional Gladstone realizes that the information guru is gay after noticing his stereotypical interest in cleanliness. Nothing comes of this revelation, so it seems like a sloppy attempt for the author to balance his homophobic language by making a really cool character gay.
At the very least, the book could have provided a satisfying conclusion to the mystery of what happened to the Internet, but instead Gladstone cops out with a Shutter Island-style twist that isn't any less frustrating even when it's more heavily telegraphed. Notes From The Internet Apocalypse is so bad it's possible Gladstone might have just been trolling his readers. No matter his actual intentions, it's best to just not engage.