Podmass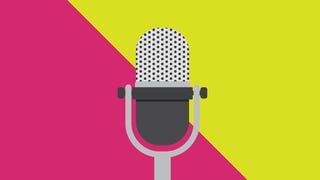 Podmass
In Podmass, The A.V. Club sifts through the ever-expanding world of podcasts and recommends the previous week's best episodes. Have your own favorite? Let us know in the comments or at podmass@avclub.com.
To listen to these and other podcasts, visit Podmass Central, our podcast hub.

Podmass comments and suggestions for future coverage can be directed to podmass@avclub.com

Programming note: Podmass is taking next week off and will return the week of July 15, when it will start running on Mondays. 

QUOTES OF THE WEEK
"[The Fratellis' "Chelsea Dagger" and Chumbawamba's "Tubthumping"] are songs that should only be played when you're on a cruise ship and you've signed up for the aerobics class. Nobody listens to those fucking songs." —Bill Burr, Monday Morning Podcast

"Look, some of these anti-sports nerds, you've got to ease up. Imagine what it would be like if the stuff you're interested in was real and Tron defeated the Master Control Program. There would be partying in the streets all night long too." —Tom Scharpling responds to a complaint about Stanley Cup title celebrations in Chicago, The Best Show On WFMU

"After being around cows, and this will probably disappoint a lot of animal rights activists and vegetarians, but… cows are so stupid… they are walking sacks of meat in my mind. They are there to be eaten." —Kristen Schaal, on growing up around livestock, WTF
NEW TO US
The Duncan Trussell Family Hour
Around 26 minutes into The Duncan Trussell Family Hour, you start to admit that you might need more hallucinogens to wrap your head around what Trussell is spouting. A comedian, Buddhist, and psychedelics aficionado—almost certainly not in that order—Trussell co-hosted The Lavender Hour with then-girlfriend Natasha Leggero until early 2012. The pair then split, and shared the intimate personal details with listeners, lending a naked confessional aspect to Family Hour, which was reincarnated in its place.
But for a comedy podcast, you're more likely to hear references to The Bhagavad Gita or ruminations on string theory than anything Adam Carolla might say, and Family Hour took an even more transcendental turn last year thanks to a tragic stretch for Trussell. First he was diagnosed—and subsequently overcame—testicular cancer, and then he interviewed his mother on her deathbed as she succumbed to cancer herself. Those compelling episodes prompted occasional guest Dan Harmon to proclaim on Harmontown that Trussell "must be making podcast history."
G/O Media may get a commission
Exclusive for new customers
Caliper CBD
But to Trussell, catastrophe only offers another exercise toward self-actualization — which is exactly why Family Hour exists. In recent episodes, he demonstrates he's back to his old self by dissecting the nature of the soul with Hindu spiritual icon Ram Dass and arguing almost successfully with Leggero (who still pops back in) that there are more health benefits to taking Dilaudid than jogging. While some episodes can drag or sound suspiciously like backstage banter at a Phish concert, Trussell is so ardent and at peace with existence that he could become the guru you never knew you needed. [TK]
---
OUTLIER
Sawbones
Families are the supposed target audience of Dr. Sydnee and Justin McElroy's "marital tour of misguided medicine." That doesn't quite jibe with the première episode's pot references, bleeped and unbleeped profanity, or the hosts' open acknowledgment that the show is partially fueled by beer. Adult listeners of How Stuff Works or Radiolab, however, might be similarly amused and enlightened by this new addition to the growing list of science-themed podcasts. Each week, medical practitioner Dr. Sydnee and her husband unpack the logic and history behind a bizarre or specious treatment and its effects on its unfortunate patients. Unlike more produced and edited educational shows, Sawbones tries to marry academic appeal with the colloquial, impromptu feel of a comedy podcast, and the results are hit or miss. The spouse duo has an easy rapport, but at 40 minutes on one topic, the pacing could pick up a bit. Still, much of the first episode's conversation about trepanation—the 7,000-year-old practice of drilling holes in skulls—is downright fascinating. [DJ]
---
THE BEST
The Best Show On WFMU
There are a litany of reasons to appreciate Best Show associate producer Mike Lisk, but introducing Tom Scharpling to the guttural caterwauling of Ron "Pigpen" McKernan may be his finest contribution. An egregious Grateful Dead cover of "Good Lovin'" featuring McKernan wailing about going on a "four-day creep" has become the show's go-to source for laughs over the last month, including this week's remix incorporating Suicide's "Frankie Teardrop." The horrifying mashup is a high point on an episode full of entertaining chatter about music, which has been an integral part of the show since 1997's legendary Rock, Rot And Rule, Scharpling's first on-air call with Jon Wurster. This episode's rock conversation ranges from Black Flag reunions to Eric Carmen. For those who don't appreciate talk about late-period Raspberries, hang in there for super-caller Fred From Honolulu's latest installment about his run-ins with bounty hunter Duane "Dog" Chapman. [TC]
Comedy Bang! Bang! #226: ¡Aspira!: Paul Feig, Horatio Sanz
Horatio Sanz has had a pretty terrific run on Comedy Bang! Bang! lately—particularly back in April, when he appeared as Joe "Two Stoogin'" France's—and he logs another great appearance this week opposite dapper director Paul Feig. For his part, Feig is funny and game for anything, which almost always makes for a good episode. Scott Aukerman has a way of guiding CBB characters into complex backstories, and Sanz's Victor Ramos is a former gangbanger who runs a strange program for at-risk youth. That Sanz's lisp is only present half the time makes it even funnier, and "¡Aspira!" is an all-around solid episode. [KR]
Doug Loves Movies: Bert Kreischer, W. Kamau Bell, Rob Cantrell, and Casey Boy guest
For this Philadelphia outing, Doug Benson assembled a fun panel consisting of comedians and local radio personality Casey Boy. The panel is ready and eager to discuss movies that are currently in films, which for this show, seems to be a rarity these days. Rob Cantrell is also inspired to go on a passionate and involved recap of the graffiti classic Beat Street. Also, Cantrell raps, which turns out to be way less than embarrassing than it sounds. Guest W. Kamau Bell is a lively and likable presence, and it seems like he has a lot to be happy about when he reveals that his show Totally Biased is switching from a weekly to a daily schedule. [MS]
Doug Loves Movies: Anthony Jeselnik, Scott Aukerman, Chet Williams, and Samm Levine guest
This edition of Doug Loves Movies features a civilian on the panel. Chet Williams won that spot by making a large donation to the non-profit Smile Train, and Anthony Jeselnik has a good time making fun of him, which works out really well for the listener. All in all, Jeselnik is far more verbose than most of his previous appearances, especially during his passionate endorsement of the new Superman franchise. However, the bulk of the episode is comprised by the Leonard Maltin Game, which is a good move considering that Samm "Lil' Wolverine" Levine and Scott Aukerman are both notoriously formidable players. [MS]
The Fogelnest Files #42: This Just In: Todd Glass
While the recurring Philadelphia Action News theme gag doesn't have a shelf life quite as long as Fogelnest and Glass think it does, the adorable rapport between the host and his guest this week is enough to make the episode worth a listen. Aside from an ongoing chat about their shared hometown (thus the Action News theme), the pair don't really talk about anything. There's a decent amount of ball busting, reminiscing, and random storytelling, but it's thankfully free of the usual stock conversation that often accompanies the show when Fogelnest shows random clips to his guest. This is probably partially due to the fact that Fogelnest unveils footage from both a one-off UCB event and an interaction between the two of them that happened to be recorded by a bystander—a fortuitous instance that breaks up the run of clips even if one of them is kind of a "you had to be there" story. [AB]
Hang Up And Listen: The Unnecessary And Frivolous Edition
The NFL has given its best effort to make its draft a must-see primetime television event, and though it's seen skyrocketing ratings, watching teams pick players is tremendously boring. Other sports don't have the benefit of being ratings juggernauts, but HUAL provides a rare discussion of MLB drafts, an oft forgotten aspect of the sport. The panel breaks down the draft, which has no business being televised, and talks about how it relates to the curiosity of college baseball, with coaches trying desperately to win by potentially damaging professional pitching prospects. The analysis of Tahiti's presence at the Confederations Cup and mercy rules is also worth a listen. [KM]
Improv4Humans #86: Shane And Friends: Lennon Parham, Danielle Schneider, Pamela Murphy 
It's always a delight when married comedians make great comedy together. Nick Offerman and Megan Mullally have a dynamo dysfunctional relationship in Parks And Rec, and this week's episode of Improv4Humans should cement Matt Besser and Danielle Schneider up there with them. Joined by two similarly talented ladies, this episode is a nice change of pace after last week's hilarious but gross all-dudes episode. The crew's chat and chew starts a little slow, but once they pull up an insane video of a lady self-recording a screed against a Dunkin' Donuts employee, the show kicks into top gear and never slows down. Because this episode was broadcast live on YouTube, the videos they use as jumping points are given more prominence, and can come off as a little drab in the audio-only form. Luckily, the resulting scenes don't need the added visuals, though they're a great bonus. [MK]
Monday Morning Podcast
Recorded fresh off the gut punch of a Stanley Cup loss dealt to his beloved Boston Bruins, this week's episode finds Bill Burr displaying, in his own ways, several different sides of himself. The first half or so is just purely funny, as he touches on annoying sports fans and the recent Grand Canyon tightrope walker. Shortly thereafter he very honestly conveys in a clumsy yet unintentionally elegant way his utter uncertainty about the nature of religion and god, and near the end he gives a treatise on facing unmet expectations in life and the looming impulse to give up on one's passions, which is genuinely uplifting and inspiring while at the same time completely realistic. It's an unusually dynamic episode of the Monday Morning Podcast in terms of themes and tone, but it remains constantly compelling. [CG]
My Brother, My Brother And Me #157: Chris Sabones
The brothers make up for a lackluster showing last week with an episode that's topical and on the ball from the get-go. In addition to being an inventive take on the Paula Deen scandal, their opening bit this time around is one of the best in recent memory. Likewise, it's not often that the proudly nerdy trio discusses sports, but their response to someone worried about being cajoled into a Fantasy Football league demonstrates their capacity for riffing off of one another to build a solid few minutes. While the majority of the episode (including the inconsistent new "Farm Wisdom" feature) sees the hosts in fine form, the last one or two questions are borderline skippable as the brothers seem to run out of steam and the conversation skitters off in some not particularly fruitful directions. [AB]
Nerdist #375: Paul Feig
As Paul Feig preps for the release of The Heat, he joins Nerdist for an interview that avoids many of the common pitfalls when an actor or director hits the podcast press junket. Here Feig establishes himself as doing anything but promoting his film as he immediately references a spec script he wrote for ALF in which the titular extraterrestrial puppet helps out at a suicide hotline. From there the episode veers in differing directions at a breakneck pace, but it finds way to remain coherent while including jokes that come so quick it becomes hard to catch all of them. For all its amplified comedic energy when the group focuses in on Feig's approach to directing it offers insight while allowing the listener some moments to breathe. [DA]
Professor Blastoff #110: Quadrilateral Congenital Limb Deficiency (w/ Anna Black)
The hosts have been calling on listeners to pitch topics and experts, and those topics have understandably been inherent to their station—a 17-year-old on youth, or a veteran talking about the military—rather than studied. This week is similar, but far more specific. Fan of the show Anna Black joins the hosts to discuss quadrilateral congenital limb deficiency, a rare physical disability that caused her to be born without parts of each limb. The ever-supportive hosts draw on her narrative of overcoming adversity, but later shift toward Black's knowledge on the topic, tips on respectful interaction with disabled people, and her own funny encounters with strangers, all of which allows the hosts more freedom to play around and contrast their physical traits, Tiny Calves in particular. The entire episode should garner smiles, but the comedic highlight comes in Kyle Dunnigan's fantastical tour through a recent colonoscopy—which, for an opening story, is thankfully funnier and far less gross than one might expect. [SM]

[pagebreak]
Sklarbro Country #152: Burying The Lede (Tossing Bullets): Julian McCullough, James Adomian
Julian McCullough is known to literally tens of people as the sidekick on Whitney Cummings' E! talk show Love You, Mean It. Cummings has received a ton of flack in the past few years, but McCullough is yet another entertainer to characterize the comedian as one of the most determined workers in the business—that's how she got Whitney and 2 Broke Girls on the air in the same season she got a short-lived talk show. On the sports side, the Sklars interrogate McCullough and shame him appropriately for his hilarious story of failing to catch a foul ball at a baseball game. [KM]
Smartest Man In The World: Labyrinths
Vaguely British and clearly Anglophilic, Greg Proops is particularly well suited to delineate the differences between Brits and Yanks. Proops gets a lot of mileage drawing on his two days in the country and his eye for obscurity keeps his us-versus-them jokes far from standard fare. Still bemused with a recent trip to a David Bowie exhibit, he then addresses the smug and exhaustive tribute while simultaneously paying due respect to the seminal rock star. Following some fan mail—the best of which suggests okra as an aphrodisiac—Proops takes German fashion mogul Karl Lagerfeld to task for his myriad oddities, and while it could use a bit more context, channeling it through an impression of Jeremy Irons in Die Hard III is a clever touch. A eulogy for Scottish author Iain Banks fits in well with a closing screed on "the man" and its various forms, which is more educational than entertaining, but hardly more relevant. [SM]
Sound Opinions #395: Bryan Ferry
The palpable glee emanating from the hosts this week when sitting down with Roxy Music mastermind Bryan Ferry threatens to overpower the interview. But Jim DeRogatis and Greg Kot eventually settle down to ask Ferry about important developments in his career, from his collaborations with Brian Eno to his new album of jazz arrangements of songs from his discography. The review of Kanye West's Yeezus also forms a surprisingly nuanced appreciation of the sonic qualities of the album while roundly criticizing the lyrical content. [KM]
Stuff You Missed In History Class: The Cursed Mary Celeste
Hosts Holly Frey and Tracy V. Wilson use this episode to unravel the dark tale of the 1961 brig first known as the Amazon. Plagued by sick crews, constant fires, and boat crashes, it was grounded and sold as a wreck before being re-christened the Mary Celeste. In 1872 Captain David Morehouse spotted the ship adrift, and discovered that not a soul was on board, even though the crews' belongings and a full complement of rations were still below deck. More than 1,700 barrels of alcohol were still on board, with little evidence as to why it had been abandoned. It's this discovery that makes the Mary Celeste such a riveting topic, and though there is some awkward moments early on when Frey and Wilson adhere too closely to a script, the story of the ship is a fascinating one and worth sticking around for 24 minutes. [DT]
Stuff You Should Know: What's The Deal With Rasputin's Death?
Grigori Rasputin casts a long, creepy shadow over early 20th-century Russia, and SYSK hosts Josh Clark and Chuck Bryant have great fun exploring which parts of his legend are true. Known as a member of the touchy-feely cult called Khlysty, he is believed to have practiced some semi-practical rituals like hypnotism as well as indulgent ones like orgies. Rasputin eventually managed to become trusted servant to the royal czar and czarina of Russia, endeared by his ability to heal their young hemophiliac son. Never able to win the hearts of the Russian public, he was poisoned, shot in the back, shot in the head, drowned, and more. The mystery of his death is where Clark and Bryant get to explore their own theories. Careful to make clear what is a confirmed fact, the hosts don't miss a chance to riff off of the weirdest rumors. [DT]
The Todd Glass Show #108: Henry Phillips and Troy Conrad
Todd Glass starts out the introduction by essentially apologizing for this episode, which is strange since it is easily one of the best installments he's ever recorded. Repeat guest Henry Phillips is in the studio, so naturally the show is a little more musical than usual. The returning Troy Conrad seems content to just fade into the background and pop into the conversation every now and again to enhance Glass and Phillips' camaraderie. Also, Phillips' low-key deadpan is the perfect complement to Glass' manic energy. Phillips and Glass fade in and out of bits with such ease that this episode feels far briefer than three hours. Hopefully, this means that Phillips will become a more regular addition to the show. [MS]
Walking The Room #156: Confident Pony and Smell Em
While few excel at arguing quite like Dave Anthony and Greg Behrendt, their riffs are generally better when both are willing to spiral downward together. This week has those moments in spades, whether major tangents like an update on Toronto's cracked-out mayor winding toward a riff on Harriet Tubman finally getting around to finishing Canada's Underground Railroad, or minor asides stemming from word choices, such as wanting Melissa McCarthy to "get huge." It's a lesson in digression, and that it comes during conversations on topics not particularly noteworthy—Anthony dislikes poor scriptwriting and Craig Mazin; Behrendt is grateful for support from unexpected places—underlines the hosts' ability to sustain the show on little more than cathartic attempts to make each other laugh. As per usual, the final segment is focused and somber in comparison; though talk on Anthony's son's first unrequited love and a discussion on gay marriage still manage to get the two up in arms. [SM]
Who Charted? #134: Sneak In Tips
Earwolf fan favorite Ben Schwartz returns for another successful episode of Who Charted? As usual, Schwartz demonstrates why he's the ideal podcast guest with his profoundly affable and energetic demeanor and his ability to drive the course of the conversation with minimal effort from the hosts. However, it's Kulap Vilaysack who steals the show with her touching and revealing anecdote about how she admittedly bullied husband Scott Aukerman into proposing to her. Also, the show picks up steam as soon as Howard Kremer admits that he spent the previous evening at the Warped Tour. This devolves into an impromptu game that involves Vilaysack reading a baffling list of Warped Tour bands to an utterly confused Schwartz and Kremer. [MS]
WTF #399: Kristen Schaal
Marc Maron doesn't want to put up with cutesy or deliberately annoying comedy. It falls outside his designations of what comedy should be—though that ideal is frustratingly narrow, considering how he fiercely defends his right to provide observational humor instead of "joke-jokes." But Kristen Schaal has a fascinating story—growing up outside of Boulder, Colorado, surrounded by livestock, transferring to Northwestern, and scrounging in New York City and discovering Andy Kaufman's comedy—that makes her act click in a way that should be helpful to anyone confused by her tactics. Maron may not embrace what Schaal produces—he's clearly just annoyed by her hysterically committed "Kristen Schaal Is A Horse" bit—but he's interested enough in Schaal as a person to dig out a great episode. [KM]
WTF #400: Iggy Pop
Considering the lifestyle he very publicly lived for so many years, it's frankly a little shocking how sharp Iggy Pop comes across in his interview with Marc Maron—he's quick, self-aware, and self-deprecating, and, best of all, very funny. There's also a level of passion about making and listening to music that comes across in almost everything he says, which is admirable considering he's been in the business for more than 50 years now.  As expected, his stories—of playing with blues greats as a teenager, of working with John Cale, Nico, and David Bowie, etc.—are simply incomparable, and he seems to get a kick out of telling them. Pop had long been Maron's dream WTF guest, and the episode delivers on every level. [CG]
You Made It Weird: Sara Watkins
Pete Holmes makes a big deal about Sara Watkins being his first musician guest. While it's a welcome change of pace to hear him interview someone in another sphere of the entertainment world, he spends a lot of time contextualizing Watkins' experience via his own background in comedy—an understandable gesture of connection that nonetheless comes off as narcissistic at several points throughout. Similarly, his self-professed ignorance about music alternates between endearing and frustrating as he tries to describe Watkins' sound with a limited vocabulary consisting mainly of impressions and associations. That said, this is one instance where YMIW's famously lengthy runtime serves him well. Watkins delves more deeply into her history as a musician and her philosophy about songwriting once the conversation is given some time to develop. The result is some more solid (and less superficial) common ground for the two to discuss, including the role of "darkness" in creativity and the camaraderie of the road. [AB]
You Made It Weird: John Hodgman
Pete Holmes prides himself on his admittedly impressive ability to self-reflect, and he finds stiff competition in this week's guest, John Hodgman, who seems to have thought at length and developed a theory on everything Holmes throws his way. Not surprisingly, the episode is more cerebral than the typical YMIW (Hodgman brings up Borges, Pynchon, the singularity, and Joseph Campbell, among other decidedly more academic reference points), but one of the things that makes Hodgman so likeable is his ability to be the know-it-all and the charmer simultaneously. To his credit, he does reveal his emotional side toward the end of the episode, even if it's not as blatantly or as deeply as previous guests have, but the strength of the episode is definitely his and Holmes' philosophizing. Specifically, their discussion of the narcissistic pains of being creative manages to avoid the typical cliches of the topic, yielding points that are both profound and practically useful. [AB]
---
THE REST
The Bugle #239: Goodness Gracious G8 Balls Of Tennis
The Bugle is uncharacteristically off its game this week, but Andy Zaltzman manages a fantastic segment on the Wimbledon tennis tournament in the form of handy "Wimbledos" and "Wimbledon'ts." [MK]
How Was Your Week #120: Kat Dennings, Chiara Atik: "We're All Smart"
Chiara Atik's interview starts out a bit slow, but manages to pick up some momentum in near the end. The second half, with Kat Dennings, is energetic and lively, but is a bit too unfocused to be essential listening. [DF]
The J.V. Club #67: Jolie Jenkins 
Janet Varney's conversation with writer/actress Jolie Jenkins offers insights into the guest's lonely adolescence, but spends too much time talking about the present. [OS]
Judge John Hodgman: Shut Your Pie-Troll 2
Despite a promising premise for the case (essentially, whether it's worthwhile to watch "good bad movies"), the podcast largely flattens out after Hodgman stops making fun of the bad-movie-night host's logic and starts making fun of his cuisine. Check out the first half and the verdict if interested, but otherwise, it's nonessential. [AB]
The Mental Illness Happy Hour #119: Listener Tom
Paul Gilmartin assured listeners that this episode with the weighty topic of childhood sexual abuse was "not a downer," which is certainly true. Unfortunately, Gilmartin and his guest go over similar territory several times in a conversation that begins to feel a bit repetitive. [TC]
The Moth Piper Kerman: Wall Of Sound
An imprisoned woman accepts compassion from an unexpected source in this story about a hunt for a transistor radio. The ending is fairly predictable, but Kerman's description of day-to-day prison culture is worth a listen. [DJ]
Nerdist #373: Billy Crystal
As Billy Crystal is proud to announce, this is his first podcast appearance. While the episode contains brief, flickering moments of success, each one is snuffed out by Crystal's manic pace, never allowing the Nerdist hosts to adequately engage with the topics. [DA]
Nerdist #374: Buzz Aldrin
Given Buzz Aldrin's tendency to meander, this interview could definitely use a little more mediation and direction from Chris Hardwick. [MS]
Never Not Funny #1224: Star Gazing With Mike Siegel
A lesser-known but amiable guest, Mike Siegel fits into the show's dynamic well and shares enough anecdotes keep the music and celebrity-heavy conversation flowing, but isn't quite compelling enough to be essential listening for the less-than-starstruck. [SM]
Sklarbro Country Sklarbro County #57: Scott Aukerman, Jason Nash, Dan Van Kirk
The second season of Comedy Bang! Bang! will debut in July on IFC, so host Scott Aukerman stops by for the Sklars' midweek episode to contribute riffs to Dan Van Kirk's unbelievable Florida stories in a fine but unremarkable episode. [KM]
Stuff You Missed In History Class: Five Historical Robots
What should be a fascinating episode about early automatons spends too much time rushing from one robot to the next. [DT]
This American Life #498: The One Thing You're Not Supposed To Do
While the individual stories are relatively strong, a lack of thematic coherence between acts makes for an episode that is less than the sum of its parts. [DF]
Uhh Yeah Dude: #377
Still basking in the residual love of the last episode's live show, Seth Romatelli and Jonathan Larroquette settle back into routine and immediately turn their attentions to some of the big questions, such as: At what age do you have to stop throwing birthday parties? [CW]